Top News
HealthLynked acquires Cura Health Management and its ACO Health Partners subsidiary for $1.75 million. HealthLynked, which offers data-sharing technology that links member providers and patients, will launch an ACO division with its newly-acquired, 75-physician ACO in Jacksonville, FL.
---
HIStalk Practice Musings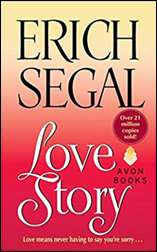 Readers continue to chime in with their opinions on loved and loathed classic novels. Teacher nominates "Love Story" by Erich Segal as "being one of the most loathsome books that I have encountered. I was in elementary school when the book/movie was distributed and even the nuns were gaga over it. Boring .…"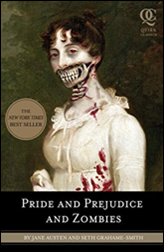 Natalie suggests that folks check out the movie "Pride and Prejudice and Zombies" based on the book of the same name. She says that, according to author Seth Grahame-Smith, the original text of the novel was well-suited for use as a zombie horror story: "You have this fiercely independent heroine, you have this dashing heroic gentleman, you have a militia camped out for seemingly no reason whatsoever nearby, and people are always walking here and there and taking carriage rides here and there .… It was just ripe for gore and senseless violence. From my perspective anyway."
I loved the book and the movie (which is like the movie "Shaun of the Dead," but with more corsets), and went on to read and love "Abraham Lincoln: Vampire Hunter." Other authors have given similar treatments to classic novels. I can't give myself the ok to read "Android Karenina" by Ben Winters because I haven't yet read the original. I know there are other parody books out there. Email me with your favorites.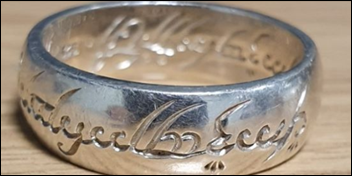 And speaking of favorites … "The Lord of the Rings" is one of mine, and so I couldn't help but chuckle when I read about the North Yorkshire police force's efforts to return a very precious ring to its owner.
---
Webinars
None scheduled soon. Previous webinars are on our YouTube channel. Contact Lorre to present your own.
---
Acquisitions, Funding, Business, and Stock
In Canada, Well Health Technologies acquires MedBase Software's Open Source Clinical Application Resource (Oscar) EMR assets for nearly half a million dollars. Well Health will integrate MedBase into its Well EMR Group, which serves nearly 1,500 clinics across the country including 20 proprietary facilities.
---
Announcements and Implementations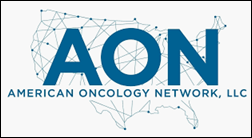 The American Oncology Network will implement Cedar's patient engagement and payment software at its partner facilities across 11 states.
InSync Healthcare Solutions adds electronic medication administration capabilities to its EHR.
---
People

Mental, behavioral, and rehab health software vendor Therapy Brands names Kimberly O'Loughlin (Greenway Health) CEO.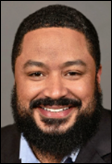 Adil Karam (Cor Partners) joins Payspan as VP of information security and compliance.
Talkspace hires former Teladoc executive Mark Hirschhorn (ArisGlobal) as president, CFO, and COO; and Andrew Moers (Blue Apron) as CMO.
---
Telemedicine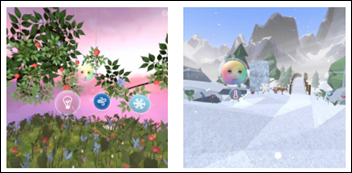 XRHealth will launch telehealth clinics that use virtual reality and remote patient monitoring to treat patients for a variety of conditions that include stroke and brain injury rehabilitation, neurological disorders, menopause, and memory decline.

George Washington University researchers determine that remote monitoring; virtual visits; and text messaging, especially in the areas of smoking cessation during pregnancy, consistency in breastfeeding, and adherence to contraception have vital roles to play in the care of women who live in areas that lack easily accessible Ob/Gyn facilities. They believe more studies are needed to determine just how effective telehealth interventions can be in evidence-based care.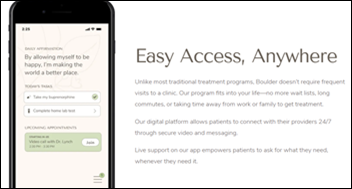 Addiction-focused telemedicine startup Boulder raises $10 million.
---
Research and Innovation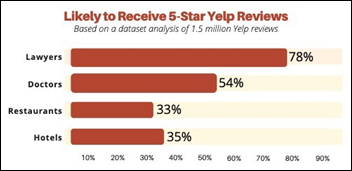 An analysis of 1.5 million Yelp reviews finds consumers are more likely to give lawyers five stars than they are doctors. Attorneys are 72% less likely to receive one-star reviews than physicians, and they attain higher star ratings on average. Perhaps we should all consider sending a Valentine to our favorite MDs. They obviously need some love.
---
Other

Penn Medicine PCP Jeffrey Millstein, MD writes about the value of the patient story in the education of medical students rotating through his office: "We can teach and demonstrate clinical diagnosis, interviewing and examination techniques, and even share powerful stories of meaningful doctor-patient relationships. But there is nothing like listening to a patient explain what it is like to feel truly heard by a physician. This was an invaluable lesson for my student, and a humble reminder for me. It's the sort of wisdom you can never get too much of."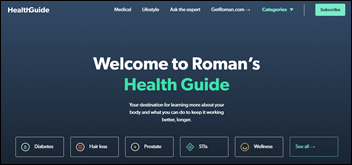 Online prescription and virtual care company Ro launches Health Guide, a Web-based resource for consumers looking for information on a variety of health conditions. A third of the content is written by physicians, and all of it is reviewed by them.
---
Sponsor Updates
AdvancedMD becomes a corporate sponsor of the Association of Independent Doctors, offering half-off membership discounts to select applicants.
Blog Posts
---
Contacts
More news: HIStalk.
Get HIStalk Practice updates.
Contact us online.
Become a sponsor.