Top News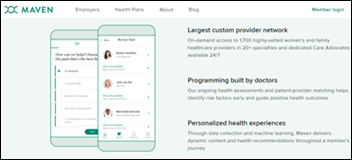 Maven raises a $45 million Series C round of financing led by Icon Ventures, bringing the virtual clinic company's total raised to nearly $90 million. Focused on women's and family health, the company offers its services to employers and health plans.
The New York City-based company made sure to mention celebrity investors Reese Witherspoon, Natalie Portman, Mindy Kaling, and 23andMe co-founder and CEO Anne Wojcicki in its funding announcement.
---
Webinars
None scheduled in the coming weeks. Previous webinars are on our YouTube channel. Contact Lorre to present your own.
---
Acquisitions, Funding, Business, and Stock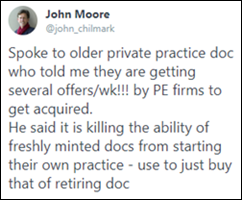 Research shows that the interest of private equity firms in acquiring physician practices has increased year-over-year since 2013. Of the 18,000 practices looked at between 2013 and 2016, PE firms bought 355, increasing from 59 to 136 within those three years. PE firms typically sough anesthesiology, multispecialty, emergency medicine, family medicine, and dermatology practices. Researchers point out that a PE firm's ROI requirement may "conflict with the need for longer-term investments in practice stability, physician recruitment, quality, and safety. There may be additional pressures to increase revenue streams (eg, elective procedures and ancillary services), direct more referrals internally, and rely on lower-cost clinicians."
---
Announcements and Implementations

MedEvolve announces GA of AI-powered workflow automation capabilities for patient pre-registration.

Georgia Health Information Network adds lab-results sharing to its HIE services.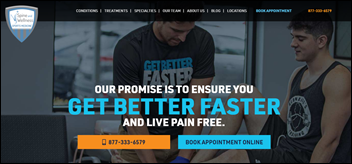 NJ Spine and Wellness implements MTBC's CareCloud EHR, practice management, and patient relationship management software at its four locations.
---
Telemedicine
Amazon's virtual care clinic begins seeing the company's Seattle-based employees and dependents. The Amazon Care app enables users to schedule virtual visits and home or office visits with NPs for further follow-up, and to order prescriptions for delivery. Amazon staffs the clinic with providers from subsidiary Oasis Medical, which it says prevents it from accessing patient data it's not legally entitled to. Oasis Medical Director Martin Levine, MD previously headed up Iora Health's Medicare clinics in Seattle.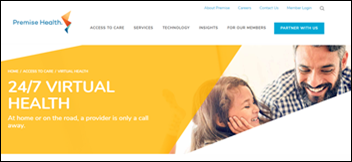 Onsite health care company Premise Health launches a virtual care offering that includes primary, acute, episodic, and some behavioral healthcare services. In making the announcement, the company stressed that Premise Virtual providers are salaried, use the same EHR (presumably Epic, which it installed at its clinics a year ago), and share the same training and value-based incentives.
---
Research and Innovation
New Research from Western New York-based HealtheLink, the University of Connecticut, and Brookings Institution's Center for Technology Innovation shows that practices that incorporate health information exchange into their workflows – particularly care notifications – can reduce their patients' ED visits by 13% and their 30-day hospital readmissions by 10%. Adding such capabilities also helped practices save several hours a week in chart preparation and appointment planning, and reduced patient cycle times by up to 40 minutes.
---
Sponsor Updates
Blog Posts
---
Contacts
More news: HIStalk.
Get HIStalk Practice updates.
Contact us online.
Become a sponsor.