Top News
Patient intake software vendor Phreesia publishes COVID-19 stats culled from customers that have used its patient screening tool on 1.5 million patients between February 10 and March 12:
Patients reporting exposure risk increased from 0.13% of patients screened in February to 0.36% in March.
Nearly 11% of all patients reported at least one COVID-19 symptom risk factor between March 2-12.
A third of those who self-reported exposure risk reported one or more symptoms.
---
HIStalk Announcements and Requests
Find yourself working from home today? Mr. H has collected advice from readers on working from home, specifically in the areas of your environment, software, setting up and maintaining a daily routine, and how to avoid feeling disconnected.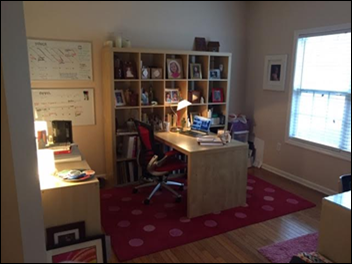 As you can tell from the picture above, I enjoy being surrounded by color; and having a subtly scented candle, comfy chair, and natural and soft lighting. The dry erase calendars are a fairly recent addition. I wish I had ordered them years ago, as I'm a highly visual person who enjoys writing down to-do lists. I do wish I had a door, but the house is quiet enough during the work day that I don't find myself inundated by too many interruptions (that aren't of my own choosing).
---
Webinars
March 25 (Wednesday) 1 ET: "Streamlining Your Surgical Workflows for Better Financial Outcomes." Sponsor: Intelligent Medical Objects. Presenters: David Bocanegra, RN, nurse informaticist, IMO; Alex Dawson, product manager, IMO. Health systems that struggle with coordinating operating rooms and scheduling surgeries can increase their profitability with tools that allow for optimal reimbursement. This webinar will identify practices to optimize OR workflows and provider reimbursement, discuss how changes to perioperative management of procedures can support increased profitability, and explore factors that can impede perioperative workflow practices.
March 26 (Thursday) 12:30 ET. "How to Use Automation to Reduce 'My EHR is Slow' Complaints." Sponsor: Goliath Technologies. A common challenge is that a clinician is ready to work, but their technology is not. EHRs can be slow, logins not working, or printers and scanners are offline. Troubleshooting these end user tickets quickly is nearly impossible, especially in complex environments that might include Citrix or VMware Horizon. This webinar will present real-world examples of how leading health systems are using purpose-built technology with embedded automation and intelligence to proactively anticipate, troubleshoot, and prevent end user performance issue across their IT infrastructure and EHRs.
Previous webinars are on our YouTube channel. Contact Lorre to present your own.
---
Acquisitions, Funding, Business, and Stock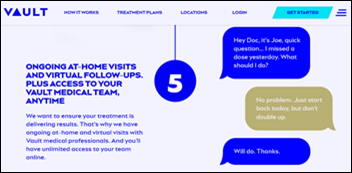 Online men's health company Vault raises $30 million, joining the likes of Ro in giving men a more discrete way of getting treatment for conditions they categorize around the body, brain, and sex. Founded by a former Amazon exec, the company includes an initial in-person screening, and virtual and app-based treatments in its membership plans.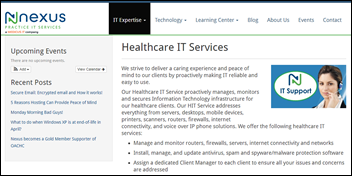 Alpharetta, GA-based managed services company Medicus IT acquires competitor Nexus Practice IT Services, which serves customers in the Midwest.
---
People

New York-based HIEs Healthix and NYCIG will merge, retaining the Healthix name. NYCIG Nick VanDuyne will become Healthix's SVP and CIO.
---
Announcements and Implementations

ScriptDrop announces GA of direct-to-consumer online prescription deliveries. The company has formerly offered its services to patients through their local pharmacies.
To better identify Medicaid patients most at risk from COVID-19, Medical Home Network will implement predictive health risk screening software from ClosedLoop.ai across primary care practices within its ACO in Chicago.
---
Government and Politics
Allscripts announces its support for the recently released final interop rules from HHS, with CEO Paul Black pointing to the company's focus on its "EHR-agnostic, open architecture and culture."
---
Telemedicine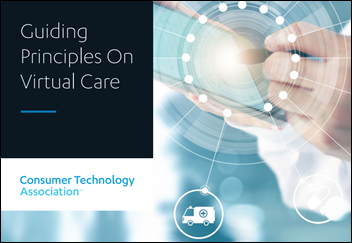 The Consumer Technology Association publishes "Guiding Principles on Virtual Care," a set of voluntary recommendations for developers and providers using telemedicine and remote patient monitoring written with input from Doctor on Demand, 98point6, Livongo, and Validic, among several others.
---
Other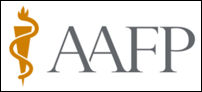 The American Association of Family Physicians offers a checklist to help prepare physician offices for COVID-19.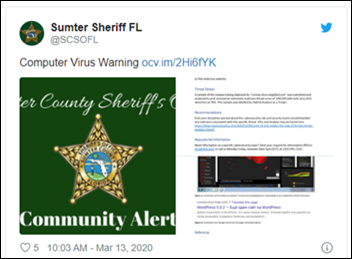 Hackers develop a fake website that replicates the COVID-19 outbreak tracking map developed by Johns Hopkins University in an effort to lure unsuspecting people to click links that release malware.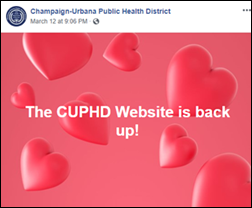 In Illinois, the Champaign-Urbana Public Health District recovers from a ransomware attack that knocked its computer systems offline several days ago, just as its COVID-19 messaging was ramping up.
---
Sponsor Updates
Blog Posts
---
Contacts
More news: HIStalk.
Get HIStalk Practice updates.
Contact us online.
Become a sponsor.