Top News
RubiconMD raises $18 million in a Series C funding round led by Deerfield Management, bringing the company's total raised to $40 million. RubiconMD specializes in e-consult software that enables primary care physicians to connect with specialists.
---
HIStalk Practice Musings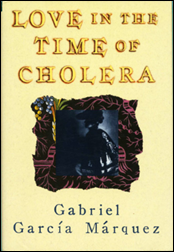 It had to be done: I picked up "Love in the Time of Cholera" from my home library after finishing Amy Tan's "The Valley of Amazement" a few days ago. If you like multi-generational, historical fiction with sweeping romanticism and a dash of despair, this book is for you. (The movie is great, too.) I'll also suggest Marquez's Nobel Prize-winning "100 Years of Solitude," a title that may soon reflect our isolation-induced states of mind.
While I have plenty of already-read titles to choose from at home, I will likely find myself soon wanting to read newer books. Please email me with your suggestions, plus advice on easy-to-use e-reader apps and digital libraries.

Today marks the second time in three days I've noticed my mail carrier not wearing gloves. My mail doesn't seem to have a consistent delivery person, so I'm wondering if USPS leaves it up to the employee, or if they choose to disregard federally mandated safety directives. This ProPublica piece provides some insight, none reassuring.
---
Webinars
March 25 (Wednesday) 1 ET: "Streamlining Your Surgical Workflows for Better Financial Outcomes." Sponsor: Intelligent Medical Objects. Presenters: David Bocanegra, RN, nurse informaticist, IMO; Alex Dawson, product manager, IMO. Health systems that struggle with coordinating operating rooms and scheduling surgeries can increase their profitability with tools that allow for optimal reimbursement. This webinar will identify practices to optimize OR workflows and provider reimbursement, discuss how changes to perioperative management of procedures can support increased profitability, and explore factors that can impede perioperative workflow practices.
March 26 (Thursday) 12:30 ET. "How to Use Automation to Reduce 'My EHR is Slow' Complaints." Sponsor: Goliath Technologies. A common challenge is that a clinician is ready to work, but their technology is not. EHRs can be slow, logins not working, or printers and scanners are offline. Troubleshooting these end user tickets quickly is nearly impossible, especially in complex environments that might include Citrix or VMware Horizon. This webinar will present real-world examples of how leading health systems are using purpose-built technology with embedded automation and intelligence to proactively anticipate, troubleshoot, and prevent end user performance issue across their IT infrastructure and EHRs.
Previous webinars are on our YouTube channel. Contact Lorre to present your own.
---
Acquisitions, Funding, Business, and Stock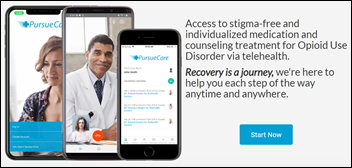 Addiction treatment app and pharmacy delivery startup PursueCare announces an undisclosed amount of Series A financing.
---
Announcements and Implementations
PracticeSuite adds Ability Network's payer claims management software to its health IT and RCM technologies for independent practices.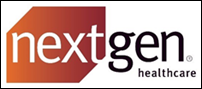 NextGen announces GA of its Patient Experience Platform, which includes patient access, engagement, and virtual visit capabilities.
---
People

Susan Thompson (Alight Solutions) joins Embold Health, an analytics vendor focused on physician performance, as SVP of Sales.
---
Government and Politics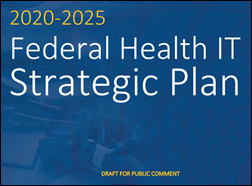 ONC extends the comment period for its draft Federal Health IT Strategic Plan to April 3.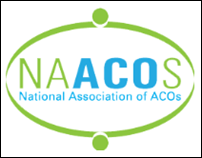 Given the susceptibility of Medicare-aged patients to COVID-19, the National Association of ACOs asks CMS to exclude spending on COVID-19 care from expenditures that count towards Medicare program thresholds. NAACO has also asked that deadlines be extended for submitting quality reporting data and applying to certain payment models.
---
Telemedicine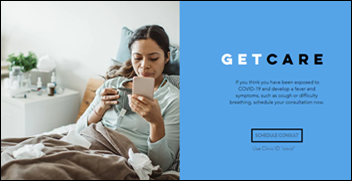 I find this hard to believe, given the test supply shortage I keep reading about in the news: CareClix partners with several community labs to make at-home COVID-19 testing kits available to its virtual care customers. Test results should be available within several days.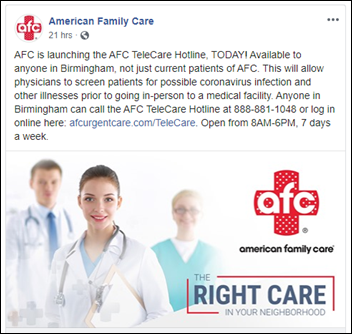 Nationwide urgent care chain American Family Care launches telemedicine services in its hometown of Birmingham, AL.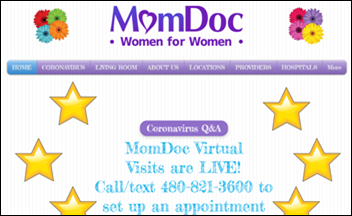 Ob/Gyn practice MomDoc (AZ) launches virtual care services with technology from EVisit.
---
Other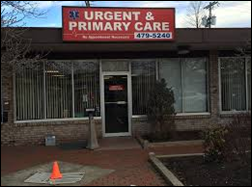 Laxmikant Bhoiwala, MD cites a dwindling supply of masks, gloves, and sanitizing products as the main reason he decided to move his East Greenbush, NY-based primary and urgent care practice online: "I was talking to my supplier, they ran out of supply completely. Without proper gear, there's no sense in coming into close contact with patients. It's in our best interests and for the patients too."

Google has started inserting this COVID-19 alert at the top of search results for just about anything related to healthcare.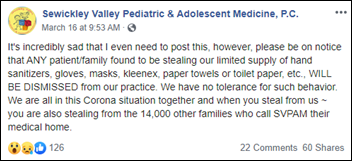 Still SMH.
---
Sponsor Updates
Blog Posts
---
Contacts
More news: HIStalk.
Get HIStalk Practice updates.
Contact us online.
Become a sponsor.