Top News
Several dozen doctors in North Carolina who intended to leave Holston Medical Group in early September file a breach-of-contract lawsuit against their employer after HMG notified them their last day of practice would instead be April 3. The doctors, many of whom broke away from Novant Health in early 2019 in pursuit of less bureaucracy and more time with patients through employment with HMG, contend the company failed to provide necessary staffing, an adequate EHR, a working phone system, and timely supply of PPE.
Their initial decision to leave was prompted by corporate mismanagement, ongoing office closures, and recent furloughs. The doctors plan to eventually go back to hospital employment and operate an Atrium Health-owned practice under the name of One Health.
---
Webinars
April 28 (Tuesday) 1 ET: "COVID-19: Managing an evolving patient population with health information systems." Sponsor: Intelligent Medical Objects. Presenters: Julie Glasgow, MD, clinical terminologist, IMO; Reeti Chauhan, senior product manager, IMO. IMO recently released new novel coronavirus descriptors to help clinicians accurately record diagnoses and also created free IMO Precision COVID-19 Sets to help identify and analyze patients with potential or documented infection. The presenters will discuss these new tools and describe how to use them optimally.
Previous webinars are on our YouTube channel. Contact Lorre to present your own.
---
Announcements and Implementations

App-based house call company Heal implements Health Gorilla's Patient360 API to help its providers retrieve patient medical records from the vendor's network of care facilities, including those with ties to CommonWell and CareQuality.

The Commonwealth of Massachusetts offers free telemedicine visits to uninsured residents with questions related to COVID-19 and those in need of COVID-19 care as determined by state-based contact-tracing efforts. The state rolled out a chatbot-based screening and assessment tool from Buoy in March.
---
Government and Politics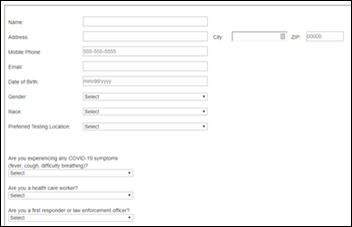 In Georgia, the Cobb & Douglas Public Health Department leverages a Web portal designed by Treeno Software to automate the scheduling of COVID-19 tests at its two drive-thru sites.
---
Research and Innovation
Echoing sentiments Dr. Jayne shared recently from the virtual physician lounge, a separate survey of 842 physicians finds that:
Just under 40% care caring for COVID-19 patients.
Twenty-one percent have experienced furlough or pay cuts.
Fourteen percent plan to change practice settings because of the virus.
Nearly 20% plan to retire, temporarily close their practices, or shift away from patient care.
Harvard University researchers analyze data from 50,000 Phreesia customers to determine that:
Visits to ambulatory practices dropped 60% between mid-March and remained low through mid-April.
The most dramatic declines were seen in New England and Mid-Atlantic states, and among surgical and procedural specialties.
A corresponding increase in virtual visits was not enough to offset the in-person decrease.
Nearly a third of all visits are now done via telemedicine.
---
Other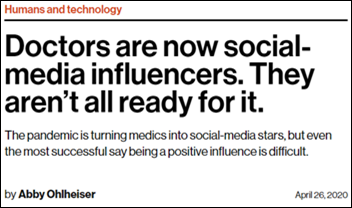 MIT Technology Review looks at the still uncharted waters of physician influencers on social media, highlighting the tension many TikTok-friendly clinicians feel when attempting to ethically share credible information in a way that's palatable to a platform's users. Family physician and medical Youtube sensation Mikhail Varshavski, DO explains: "If you are a doctor and you're popular and people look to you for guidance, and you believe your expert opinion without any kind of research to substantiate it outweighs that of the guidance from the CDC and WHO, you've crossed the line."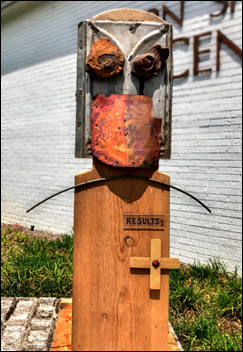 In Alabama, Bay Medical Family Practice owner Lynn Yonge, MD has channeled his experience preparing for and treating COVID-19 patients, and – along with six of his nine employees – dealing with and recovering from the virus into a series of pieces for a collaborative, pop-up art exhibit outside of the area's temporarily closed arts center.
---
Sponsor Updates
PerfectServe congratulates customer Prisma Health on FDA approval of its VESper ventilator expansion device.
The local business paper profiles the rapid uptake in adoption of the Healow telemedicine app from EClinicalWorks.
Blog Posts
---
Contacts
More news: HIStalk.
Get HIStalk Practice updates.
Contact us online.
Become a sponsor.