Top News
Consumer-facing telemedicine and prescription delivery startup Thirty Madison raises $47 million, bringing its total funding to $70 million. The three year-old company offers treatments for migraines, hair loss, and acid reflux. Newly launched virtual urgent care services are offered on a pay-as-you-can basis.
---
Webinars
August 19 (Wednesday) 1:00 ET. "A New Approach to Normalizing Data." Sponsor: Intelligent Medical Objects. Presenters: Rajiv Haravu, senior product manager, IMO; Denise Stoermer, product manager, IMO. Healthcare organizations manage an ever-increasing abundance of information from multiple systems, but problems with quality, accuracy, and completeness can make analysis unreliable for quality improvement and population health initiatives. The presenters will describe how IMO Precision Normalize improves clinical, quality, and financial decision-making by standardizing inconsistent diagnosis, procedure, medication, and lab data from diverse systems into common, clinically validated terminology.
September 3 (Thursday) 2:00 ET. "How Does A Global Pandemic Reshape Health IT? A Panel Discussion." Sponsor: Intelligent Medical Objects. Presenters: Rob Wallace, chief product officer, IMO; Andrew S. Kanter, MD, MPH, chief medical officer, IMO; Lori Kevin, VP of enterprise IT and security, IMO; Sahas Subramanian, MCA, enterprise architect, IMO. As COVID-19 continues to spread, regulation changes, code system updates, and an increased reliance on technology are making it hard to stay on top of the many ways the pandemic is altering health IT. What's more, we're confronting challenges that rely heavily on technological solutions – like accurate reporting tools or telehealth adaptations – and we need those solutions now. The panel of subject matter experts across the enterprise will share insights on how the global pandemic is reshaping the health IT world.
Previous webinars are on our YouTube channel. Contact Lorre to present your own.
---
Acquisitions, Funding, Business, and Stock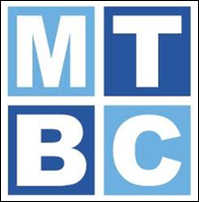 Health IT vendor MTBC reports a 17% increase in Q2 revenue, taking in nearly $20 million. The company saw a dip in quarterly revenue during the COVID-19 lockdown earlier this year, but has since seen patient encounters at client sites return to within 6% of weekly averages seen during January and February.
---
Research and Innovation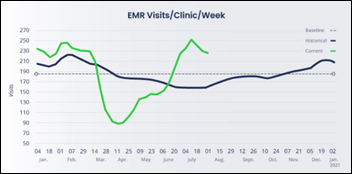 Urgent care clinics across the country saw a peak in patient visits during the month of July, according to new data from Experity and the Urgent Care Association. On average, 253 patients visited urgent cares during the week of July 11, compared with 88 per week in April. The increase seems in keeping with Dr. Jayne's latest in-the-trenches observations, which, in a nutshell, highlight the stress put on urgent cares as stressed patients try to delay care and avoid hospitals.
---
Other
Patient safety, evidence-based medicine and technology decision-support nonprofit ECRI partners with the Institute for Safe Medication Practices to form a joint patient safety organization. According to ECRI President and CEO Marcus Schabacker, MD, the new PSO will bring "up-to-date information and real-time guidance to assure healthcare leaders that they're making the best decisions to keep patients, long-term care residents, and staff safe."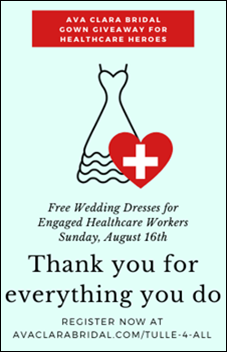 Ava Clara Bridal Couture in Virginia Beach hosts a bridal gown giveaway for healthcare workers as a way to say thank you for all they've done over the last several months. The boutique, which has held similar giveaways for teachers, had such overwhelming interest when they first announced the event in April that they increased the number of gowns from 50 to 75. The brides-to-be had about 30 minutes to find their dream dresses.
---
Sponsor Updates
Nordic volunteers help The River Food Pantry distribute over 100 pounds of curbside emergency food and supplies per household.
PerfectServe announces bidirectional integration between its clinical communication platform and Nuance's PowerConnect Actionable Findings solution within the radiologist's Nuance PowerScribe reporting workflow.
---
Contacts
More news: HIStalk.
Get HIStalk Practice updates.
Contact us online.
Become a sponsor.