Top News
Pediatric behavioral health startup Brightline raises $20 million in a Series A funding round that will enable the Silicon Valley company to further develop its virtual visit services, add evidence-based treatment plans for teenagers, and launch subscription-based services.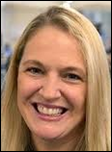 Co-founder Naomi Allen, formerly chief growth officer at Livongo, says she hopes to eventually open clinics, and that digital access will remain the priority for now.
---
Webinars
September 3 (Thursday) 2:00 ET. "How Does A Global Pandemic Reshape Health IT? A Panel Discussion." Sponsor: Intelligent Medical Objects. Presenters: Rob Wallace, chief product officer, IMO; Andrew S. Kanter, MD, MPH, chief medical officer, IMO; Lori Kevin, VP of enterprise IT and security, IMO; Sahas Subramanian, MCA, enterprise architect, IMO. As COVID-19 continues to spread, regulation changes, code system updates, and an increased reliance on technology are making it hard to stay on top of the many ways the pandemic is altering health IT. What's more, we're confronting challenges that rely heavily on technological solutions – like accurate reporting tools or telehealth adaptations – and we need those solutions now. The panel of subject matter experts across the enterprise will share insights on how the global pandemic is reshaping the health IT world.
Previous webinars are on our YouTube channel. Contact Lorre to present your own.
---
Acquisitions, Funding, Business, and Stock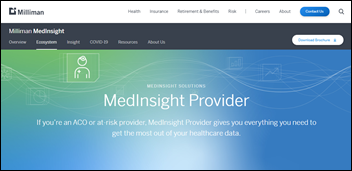 Consulting and analytics firm Milliman acquires Torch Insight, healthcare data and analytics technology developed by Leavitt Partners. Milliman will incorporate the Torch Insight into its MedInsight analytics platform.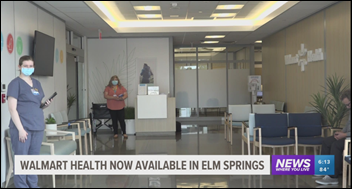 Walmart CEO Doug McMillion says the company is committed to the expansion of its Walmart Health clinics in the wake of the departure of Sean Slovenski, the health and wellness SVP who had overseen the launch of the clinics for the last two years. The company shows no signs of slowing down its expansion plans, which include opening clinics in Florida next year:
"We recently opened another clinic not far from Bentonville, Elm Springs and it's a smaller clinic than the one that some of you have seen in Dallas, Georgia …," McMillion said. "So we're playing around with it as you would expect, and it's been interesting to watch how customers are interacting with that experience during the COVID-19 environment. The team has done a great job and the medical doctor and the other professionals in the clinic of keeping people safe, and demand is still strong in an environment where people are not necessarily taking advantage of a lot of preventative care."
---
People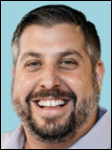 Andrew Schutzbank, MD (Iora Health) joins kidney care company Cricket Health as chief product officer.
---
Announcements and Implementations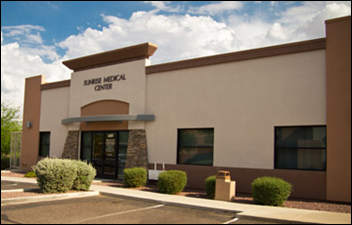 Primary and pulmonary care company Sunrise Medical Management adopts HGE Health's remote symptom management technology as part of its remote patient monitoring service offered to COPD patients across its three clinics in Arizona.
---
Research and Innovation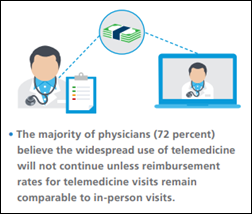 A Physicians Foundation survey of 3,500 physicians finds most are not optimistic that their practices will return to "normal" anytime soon:
Nearly half believe COVID-19 won't be under control until June of next year.
Nearly 75% believe the virus will negatively impact patient outcomes because of delayed care, negative impacts on patient payment abilities, and the pandemic-induced closure of practices.
Nearly 60% believe the virus will lead to a decrease in the number of independent practices.
Eight percent of respondents, representing 16,000 practices, have already closed their doors, while 43% have reduced staff.
Twelve percent have switched to virtual visits; 52% say they will increase their use of telemedicine within the next year.
---
Sponsor Updates
Blog Posts
---
Contacts
More news: HIStalk.
Get HIStalk Practice updates.
Contact us online.
Become a sponsor.