Top News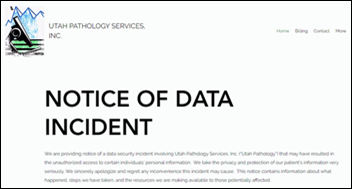 Utah Pathology Services notifies patients of attempted fraudulent financial activity in late June that resulted in a data breach of identifying information, insurance credentials, internal record numbers, clinical and diagnostic information, and some Social Security numbers.
---
HIStalk Practice Musings
It's hard to believe summer is just about at an end. Growing up, trips to the public library several times a week were common place as me and my siblings made sure the librarians kept record of our reading as part of their summer program for kids. I've been making just as many trips to the library this summer as I did back then, taking advantage of curbside pick-up to stay in the thick of the Poldark and Wolf Hall series. For something completely different, I'm also rotating in Veronica Roth's Divergent books.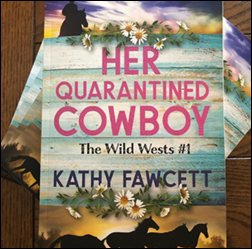 And speaking of different, I've discovered that there is a genre of romances related to lockdowns, quarantines, and pandemic life. I'm sure they'd be perfect beach reads for the long holiday weekend coming up.
What have you read this summer? Email me with your favorite discoveries and I'll share with readers.
---
Webinars
September 3 (Thursday) 2 ET. "How Does A Global Pandemic Reshape Health IT? A Panel Discussion." Sponsor: Intelligent Medical Objects. Presenters: Rob Wallace, chief product officer, IMO; Andrew S. Kanter, MD, MPH, chief medical officer, IMO; Lori Kevin, VP of enterprise IT and security, IMO; Sahas Subramanian, MCA, enterprise architect, IMO. As COVID-19 continues to spread, regulation changes, code system updates, and an increased reliance on technology are making it hard to stay on top of the many ways the pandemic is altering health IT. What's more, we're confronting challenges that rely heavily on technological solutions – like accurate reporting tools or telehealth adaptations – and we need those solutions now. The panel of subject matter experts across the enterprise will share insights on how the global pandemic is reshaping the health IT world.
September 17 (Thursday) 1 ET. "ICD-10-CM 2021 Updates and Regulatory Readiness." Sponsor: Intelligent Medical Objects. Presenters: June Bronnert, MSHI, RHIA, VP of global clinical services, IMO; Theresa Rihanek, MHA, RHIA, mapping manager, IMO; Julie Glasgow, MD, clinical terminologist, IMO. IMO's top coding professionals and thought leaders will review additions, deletions, and other revisions to the 2020 ICD-10-CM code set that will be critical in coding accurately for proper reimbursement.
Previous webinars are on our YouTube channel. Contact Lorre to present your own.
---
People

Patient engagement and telemedicine vendor Epion Health names Josh Schwartz (Jumpstart Capital) to the new position of chief business development officer.
---
Announcements and Implementations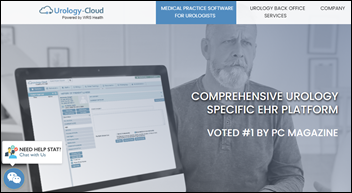 EHR and practice management vendor WRS Health announces GA of Urology-Cloud.
Cedar will integrate Waystar's pricing estimates, payment options, and eligibility verification capabilities into its patient engagement software.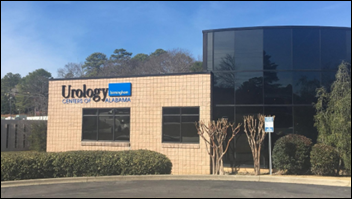 Eighteen physician practices, including Family Medical Associates of Raleigh (NC), Urology Centers of Alabama, Urology Associates of Mobile, AllCare Health (OR), and Synovation Medical Group (CA) select software from Allscripts.
---
Research and Innovation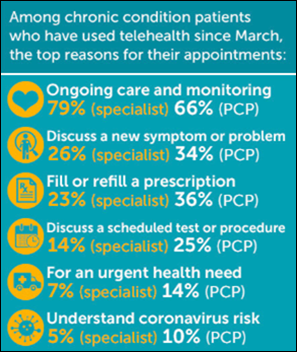 A survey of 1,200 chronically ill patients finds that the majority favor telemedicine appointments over in-person visits in the areas of convenience, safety, and ease, especially when it comes to routine matters like referrals and prescription refills. Nearly 60% of those surveyed have used telemedicine since March, versus 11% in the preceding months.

An analysis of EHR data from 17 affiliated primary care practices reveals that the ability of patients to schedule their own appointments using direct scheduling technology leads to care continuity. Researchers suggest, however, that such an online tool may exacerbate the digital divide, given that direct scheduling was more often used by young, white, commercially insured patients.
---
Other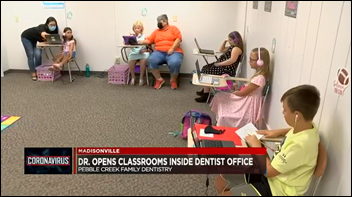 Dentist Suzanne Spencer transforms the basement of her dental practice into a three-room school to accommodate her and her staff's children who are learning virtually. Parents have hired a retired teacher to help the kids with their schoolwork. "As a business owner and a dentist," she says, "I was going to change my schedule. And then the more I thought about it, I thought, it doesn't affect just my schedule and my family. It affects all of our staff members. Now I am going to know each one of these kids and each one of their families. It's just going to be a bigger part of me."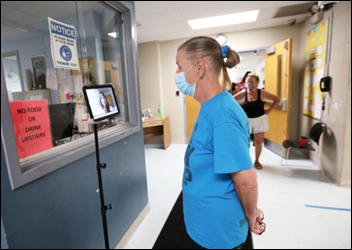 Former Epic nursing innovation and product lead Bre Loughlin, RN bands together with Tracy Zvenyach, NP to launch Nurse Disrupted, which offers virtual COVID-19 screening to men's and women's shelters in Madison, WI. They hope to expand their services to campuses, businesses, schools, and prisons.
---
Contacts
More news: HIStalk.
Get HIStalk Practice updates.
Contact us online.
Become a sponsor.