Top News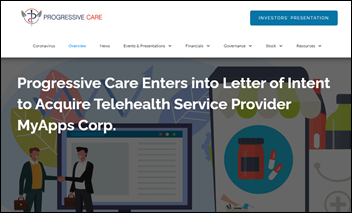 Progressive Care acquires MyApps and its CallingDr white-label telemedicine service for $10.2 million. The acquisition will enable Progressive Care to accelerate software development for its ClearMetrX reporting and analytics subsidiary.
---
HIStalk Practice Musings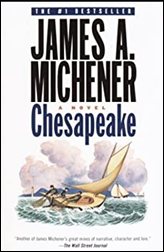 I hope everyone enjoyed the long holiday weekend. I spent a good bit of it curled up poolside with "Chesapeake" by James Michener. Its portrayal of the American Revolution in that part of the colonies has made me think I'd like to read the biographies of our founding fathers and presidents – ironic given that I tried to take a break from the news. I'd love emailed suggestions of biographies. AP US History seems like a lifetime ago …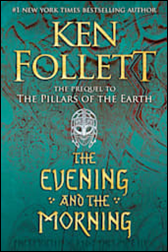 I also found out this past weekend that Ken Follett's prequel to his "Pillars of the Earth" series will soon be released. Retailers are already taking pre-orders.
---
HIStalk Practice Announcements and Requests
Thanks to EClinicalWorks for recently supporting HIStalk Practice. Click the logo for more information.

---
Webinars
September 17 (Thursday) 1 ET. "ICD-10-CM 2021 Updates and Regulatory Readiness." Sponsor: Intelligent Medical Objects. Presenters: June Bronnert, MSHI, RHIA, VP of global clinical services, IMO; Theresa Rihanek, MHA, RHIA, mapping manager, IMO; Julie Glasgow, MD, clinical terminologist, IMO. IMO's top coding professionals and thought leaders will review additions, deletions, and other revisions to the 2020 ICD-10-CM code set that will be critical in coding accurately for proper reimbursement.
Previous webinars are on our YouTube channel. Contact Lorre to present your own.
---
People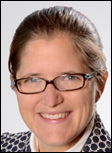 Conifer Health Solutions promotes Mary Bacaj to president of its Value-Based Care business unit, which caters to ACOs, independent practice associations, health systems, and employers.
---
Announcements and Implementations
North Carolina-based Community Care Physician Network implements Phreesia's automated registration, clinical, and communications software across its 930 locations.

Covenant Physician Partners (TN) selects Nextech's IntelleChartPRO EHR and ambulatory surgery center technology for its network of ophthalmologists.
MTBC announces that patients can now access their talkEHR data through Apple's Health Records app.

Women's Health Connecticut implements software from Wildflower Health and Dorsata that combines patient intake and engagement capabilities with maternity management features that include decision support, documentation, order entry, and reporting.
---
Government and Politics

Kudos to Dr. Jayne for catching this ONC announcement about a funding opportunity for office-based physicians. Her summary: "ONC has opened a funding opportunity to 'measure the use and impacts of health IT among a nationally representative sample of US office-based physicians' as well as to 'produce national-level data on interoperability among office-based physicians.' Prospects have until September 11 to apply. The awardee will run a three-year program to gather 'insights on the implementation and effects of federal health IT policies as well as identify disparities or unintended consequences resulting from their implementation.' Funding is $290,000 for the first year with additional funds 'subject to availability and progress made against the program.' The program starts September 30, 2020, so it looks like ONC is ready to make a quick decision."
---
Research and Innovation
The American Medical Group Association's annual compensation and productivity survey finds that overall compensation increased by nearly 4% in 2019, and productivity by just over 0.5%.

An observational study conducted by researchers at George Mason University's College of Health and Human Services reveals that independent, physician-owned practices adopt more quality improvement strategies than their hospital-owned and community clinic counterparts: "The independent practices focused more on patient care coordination (such as developing a care plan and managing medication) rather than organizational improvement strategies (such as optimizing teams or workflow). Community clinics appear to need additional time to implement QI activities, as they face greater financial challenges and often serve sicker patients."
---
Sponsor Updates
Blog Posts
---
Contacts
More news: HIStalk.
Get HIStalk Practice updates.
Contact us online.
Become a sponsor.