Top News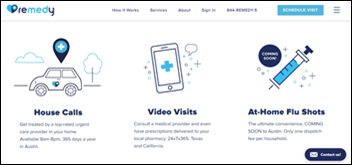 Austin, TX-based Remedy lays off 82 employees, many of whom were "recent hires that had been added during the peak of the COVID-19 volumes during the summer," according to Chief Marketing Officer Keith Munro, who insists the company's core business is still on solid footing.
The company offers app-based house calls, virtual visits, and office visits at its clinic in an Austin Whole Foods. It raised a $10 million Series A financing round last year, bringing its total to just over $12 million since launching in 2015.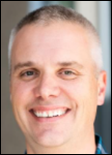 Founder and CEO Jeremy Gabrysch, MD spent the preceding years the Chief Medical Officer for a 150-bed teaching hospital in Ethiopia, where he helped to stand up a CT scanner, digital radiology, PACS system, and EHR.
---
Webinars

November 11 (Wednesday) 1 ET. "Beyond the Firewall: Securing Patients, Staff, and the Healthcare Internet of Things." Sponsor: Alcatel-Lucent Enterprise. Presenter: Daniel Faurlin, head of network solutions for healthcare, Alcatel-Lucent Enterprise. The biggest cybersecurity risk for healthcare IoT isn't the objects themselves, but rather the "network door" they can open. This network infrastructure-oriented webinar will address overcoming the challenges of architecting a network to provide security, management, and monitoring for IoT, devices, and users using ALE's Digital Age Networking blueprint, a single service platform for hospital networks. Digital Age Networking includes an autonomous network, onboarding and managing IoT, and creating business innovation with automated workflows. Specific use cases will describe enabling COVID-19 quarantine management, contact tracing, locating equipment and people, and ensuring the security of patients and more.
November 12 (Thursday) 5 ET: "Getting Surgical Documentation Right: A Fireside Chat." Sponsor: Intelligent Medical Objects. Presenters: Alex Dawson, product manager, IMO; Janice Kelly, MS, RN, president, AORN Syntegrity; Julie Glasgow, MD, clinical terminologist, IMO; Lou Ann Montgomery, RN, BSN, nurse informaticist, IMO; Whitney Mannion, RN, clinical terminologist, IMO. The presenters will discuss using checklists, templates, the EHR, and third-party solutions to improve documentation without overburdening clinicians. They will explore the importance of surgical documentation in perioperative patient management, the guidelines and requirements for surgical documentation and operative notes, how refining practices and tools can improve accuracy and efficiency, and the risks and implications of incomplete, inconsistent, and non-compliant documentation.

November 16 (Monday) 1 ET. "COVID-19 and Beyond: A CISO's Perspective for Staying Ahead of Threats." Sponsor: Everbridge. Presenter: Sonia Arista, VP and global chief information security officer, Everbridge. While hospitals worldwide work to resume elective care amid COVID-19, they're quickly adapting and responding to a variety of emerging risks that have tested their resilience, including a surge in cybersecurity and ransomware attacks. This webinar will highlight emerging IT vulnerabilities and best practices designed to help hospitals anticipate and quickly mitigate cybersecurity risks. A former hospital CISO will share her expertise in responding to high-impact IT incidents and mitigating risks during critical events given the "new normal" that COVID-19 has created.


November 18 (Wednesday) 1 ET. "Do You Really Have a Telehealth Program, Or Just Videoconferencing?" Sponsor: Mend Family. Presenters: J. D. McFarland, solutions architect, Mend Family; Nick Neral, national account executive, Mend Family. Healthcare's new competitive advantage is telehealth, of which a videoconferencing platform is just a small part. This presentation will describe a comprehensive patient journey in which an organization can acquire new patients, reduce check-in time, reduce no-shows, and increase patient satisfaction, all using virtual care. Health systems did a good job in quickly standing up virtual visits in response to COVID, but telehealth and the digital front door are here to stay and now is a good time to re-evaluate tools and processes that support patient scheduling, digital forms, telehealth, and patient engagement as part of a competitive strategy.
November 18 (Wednesday) 2 ET. "Leveraging a Clinical Intelligence Engine to Solve the EHR Usability Crisis." Sponsor: Medicomp Systems. Presenter: Jay Anders, MD, MS, chief medical officer, Medicomp; David Lareau, CEO, Medicomp. Healthcare is long overdue for a data makeover. Clinician burnout is fueled by inaccurate, inconsistent, and incomplete clinical data, but that can be improved without scrapping existing systems. The presenters will describe the use of tools that work seamlessly with EHR workflows to deliver actionable data, improve interoperability; support the clinician's thought process; and improve usability for better decision-making and accurate coding.
Previous webinars are on our YouTube channel. Contact Lorre to present your own.
Here's the recording of last week's Bright.md webinar titled ""How Presbyterian Healthcare Services Is Preparing for a Post-Pandemic Future Using Digital Care Tools," featuring PHS SVP/Chief Innovation Officer Ries Robinson, MD as interviewed by Bright.md co-founder CEO Ray Costantini, MD.
---
Acquisitions, Funding, Business, and Stock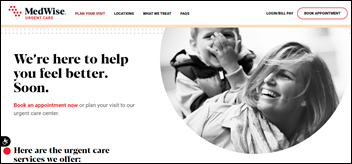 Gas station and convenience store QuikTrip launches a chain of urgent care clinics in Oklahoma under the MedWise brand. The Tulsa, OK-based company plans on opening 15 locations across the state within the next two years.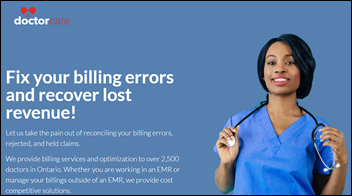 In Canada, Well Health Technologies forms a new business unit, the Well Billing and Backoffice Group, through its acquisition of Toronto-based DoctorCare for $13.6 million.
---
People

Jack Nathan Health, well known in Canada for its chain of primary care clinics in Walmart stores, names Serge Cinelli (Bluewater Imaging) CTO.
---
Announcements and Implementations

Frazier Wellness Services implements EHR software from Procentive, which specializes in health IT for mental and behavioral health providers.
---
Research and Innovation
A very small survey of physicians, practice leaders, and investors finds that 51% of respondents expect patient volume to return to pre-COVID levels by early next year. Physicians were split regarding job satisfaction over the last nine months, with half saying there's been no change and half reporting it's gotten worse. While 60% say the pandemic hasn't pushed them to consider selling their practices, a third believe it has propelled physician retirements.
---
Other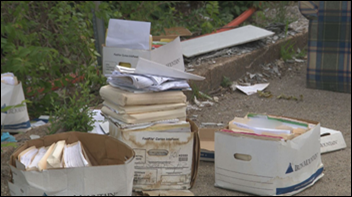 A man exploring an out-of-the-way World War II landmark in St. Louis discovers the abandoned medical records of almost 60 patients of a nearby DaVita dialysis clinic. A Missouri Department of Health and Senior Services representative says its unclear if the boxes were dumped by the clinic or its records storage company.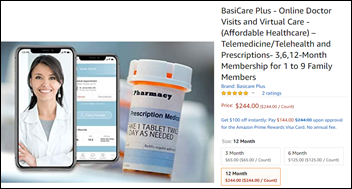 This seems strange to me: Healthcare Advisory Network and BasiCare Plus partner to offer a telemedicine membership program to consumers and businesses on Amazon. Virtual visits are provided through MDLive's network, and it is apparently one of Amazon's few listed telemedicine providers that offer prescription benefits. Readers, feel free to educate me on why a company would list this kind of service on Amazon.
---
Sponsor Updates
Blog Posts
---
Contacts
More news: HIStalk.
Get HIStalk Practice updates.
Contact us online.
Become a sponsor.