Top News

CVS Health reports Q3 results: revenue up 3.5%; EPS of $1.66, beating analyst expectations for both.
The company has been in the midst of a nationwide roll out of HealthHubs, which emphasize healthcare services over the company's traditional retail footprint. CVS now has 450 hubs in 30 states, with another 150 expected to open by year's end.
On the earnings call, President and CEO Larry Merlo announced that EVP Karen Lynch will take over when he retires early next year. Merlo started with the company 40 years ago as a pharmacist.
---
Webinars

November 11 (Wednesday) 1 ET. "Beyond the Firewall: Securing Patients, Staff, and the Healthcare Internet of Things." Sponsor: Alcatel-Lucent Enterprise. Presenter: Daniel Faurlin, head of network solutions for healthcare, Alcatel-Lucent Enterprise. The biggest cybersecurity risk for healthcare IoT isn't the objects themselves, but rather the "network door" they can open. This network infrastructure-oriented webinar will address overcoming the challenges of architecting a network to provide security, management, and monitoring for IoT, devices, and users using ALE's Digital Age Networking blueprint, a single service platform for hospital networks. Digital Age Networking includes an autonomous network, onboarding and managing IoT, and creating business innovation with automated workflows. Specific use cases will describe enabling COVID-19 quarantine management, contact tracing, locating equipment and people, and ensuring the security of patients and more.
November 12 (Thursday) 5 ET: "Getting Surgical Documentation Right: A Fireside Chat." Sponsor: Intelligent Medical Objects. Presenters: Alex Dawson, product manager, IMO; Janice Kelly, MS, RN, president, AORN Syntegrity; Julie Glasgow, MD, clinical terminologist, IMO; Lou Ann Montgomery, RN, BSN, nurse informaticist, IMO; Whitney Mannion, RN, clinical terminologist, IMO. The presenters will discuss using checklists, templates, the EHR, and third-party solutions to improve documentation without overburdening clinicians. They will explore the importance of surgical documentation in perioperative patient management, the guidelines and requirements for surgical documentation and operative notes, how refining practices and tools can improve accuracy and efficiency, and the risks and implications of incomplete, inconsistent, and non-compliant documentation.

November 16 (Monday) 1 ET. "COVID-19 and Beyond: A CISO's Perspective for Staying Ahead of Threats." Sponsor: Everbridge. Presenter: Sonia Arista, VP and global chief information security officer, Everbridge. While hospitals worldwide work to resume elective care amid COVID-19, they're quickly adapting and responding to a variety of emerging risks that have tested their resilience, including a surge in cybersecurity and ransomware attacks. This webinar will highlight emerging IT vulnerabilities and best practices designed to help hospitals anticipate and quickly mitigate cybersecurity risks. A former hospital CISO will share her expertise in responding to high-impact IT incidents and mitigating risks during critical events given the "new normal" that COVID-19 has created.


November 18 (Wednesday) 1 ET. "Do You Really Have a Telehealth Program, Or Just Videoconferencing?" Sponsor: Mend Family. Presenters: J. D. McFarland, solutions architect, Mend Family; Nick Neral, national account executive, Mend Family. Healthcare's new competitive advantage is telehealth, of which a videoconferencing platform is just a small part. This presentation will describe a comprehensive patient journey in which an organization can acquire new patients, reduce check-in time, reduce no-shows, and increase patient satisfaction, all using virtual care. Health systems did a good job in quickly standing up virtual visits in response to COVID, but telehealth and the digital front door are here to stay and now is a good time to re-evaluate tools and processes that support patient scheduling, digital forms, telehealth, and patient engagement as part of a competitive strategy.
November 18 (Wednesday) 2 ET. "Leveraging a Clinical Intelligence Engine to Solve the EHR Usability Crisis." Sponsor: Medicomp Systems. Presenter: Jay Anders, MD, MS, chief medical officer, Medicomp; David Lareau, CEO, Medicomp. Healthcare is long overdue for a data makeover. Clinician burnout is fueled by inaccurate, inconsistent, and incomplete clinical data, but that can be improved without scrapping existing systems. The presenters will describe the use of tools that work seamlessly with EHR workflows to deliver actionable data, improve interoperability; support the clinician's thought process; and improve usability for better decision-making and accurate coding.
Previous webinars are on our YouTube channel. Contact Lorre to present your own.
---
Acquisitions, Funding, Business, and Stock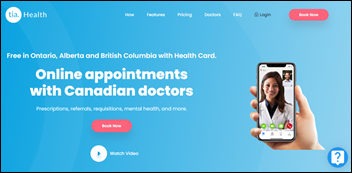 Canadian Well Health Technologies acquires virtual care and charting automation company INSIG. The clinic operator and EHR vendor had previously owned 40% of INSIG, integrated its technology with its Oscar EHR, and used it to power its VirtualClinic+ telemedicine service.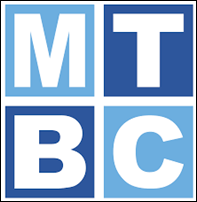 MTBC reports record Q3 revenue of $31.6 million, an 88% increase over the year before. CEO Stephen Snyder says the company expects to close the year with $130 million in revenue. MTBC acquired EHR vendor Care Cloud in January, and Meridian Medical Management in June.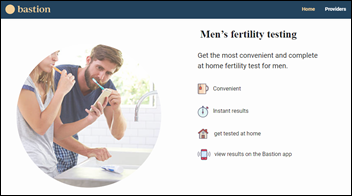 Bastion Health raises $2.2 million from Werth Family Investment Associates, an affiliate of UConn's Peter J. Werth Institute for Entrepreneurship and Innovation. Founded by UConn graduate Reza Amin, the startup offers online telemedicine and prescription delivery focused on men's reproductive health. Amin and his team are working to develop a smartphone diagnostic tool that will provide quick results for men's fertility tests.
---
People

PatientPop names David McNeil (HubSpot) president.

Health Plus Management hires Michael Jablon (Varsity Healthcare Partners) as SVP of business development and finance.
---
Announcements and Implementations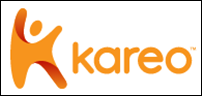 Kareo announces GA of Patient Collect, patient-friendly billing software that includes multiple payment options, email and text reminders, and EHR integration.
---
Government and Politics
The FCC begins accepting applications for its Connected Care Pilot Program, which will provide up to $100 million to help providers cover costs related to connectivity for telehealth programs. Applications are due by December 7.
---
Research and Innovation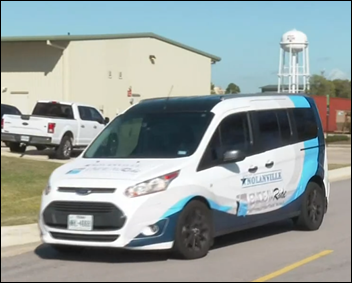 Texas A&M professors and students are in the process of developing a van that can bring telemedicine services to patients in rural areas. Equipped with remote diagnostic devices and video conferencing capabilities, the self-driving "ENDEAVRide" will also transport patients to healthcare facilities as needed.
---
Other
Advanced Urgent Care (FL) notifies patients of a ransomware attack in March that encrypted backup files containing the PHI of 14,000 patients, which the hackers made available on a file-sharing site after AUC refused to pay the ransom.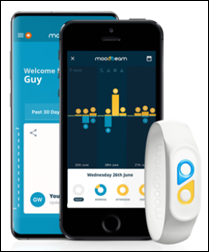 Staff at Amicus Health GP practice in Devon, England take part in an eight-week trial of a mood-tracking wearable from Moodbeam. Users can log their moods, which an accompanying app tracks and analyzes, pointing out triggers and patterns. Employers can then see aggregated mood data on a dashboard, enabling them to offer resources to strained workers.
---
Sponsor Updates
Blog Posts
---
Contacts
More news: HIStalk.
Get HIStalk Practice updates.
Contact us online.
Become a sponsor.