Top News
RxVantage acquires OnPoint Oncology, which offers oncologists reimbursement data and analytics related to cancer care. RxVantage will incorporate OnPoint's software into its app, which connects providers with resources and reps from life sciences companies.
---
HIStalk Practice Musings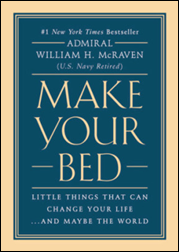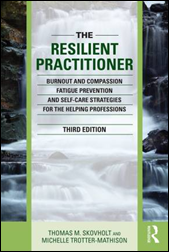 Did you make your bed this morning? (Crawling into a made bed at the end of the day brings me no end of happiness for some reason.) As Admiral William H. McRaven writes in "Make Your Bed: Little Things That Can Change Your Life … and Maybe the World," "It will give you a small sense of pride and it will encourage you to do another task and another and another. By the end of the day, that one task completed will have turned into many tasks completed." McRaven's book is one of several included in this list of popular self-help books every doctor should read. Perhaps more fitting for today's clinic workloads is "The Resilient Practitioner: Burnout and Compassion Fatigue Prevention and Self-Care Strategies for the Helping Professions" by Thomas M. Skovholt and Michelle Trotter-Mathison.
Clinicians, can you recommend other books that have helped you with maintaining physical and emotional well-being? Or have served as good 'ole escapes at the end of a long, hard day? Please email me with your suggestions.
On a lighter note, Hulu is bringing back The Hardy Boys as an original series in early December. Being more of a Nancy Drew fan myself, I had no idea that Frank and Joe have been around since 1927. The series should arrive just in time for binge-watching over the holidays.
---
Webinars
November 12 (Thursday) 5 ET: "Getting Surgical Documentation Right: A Fireside Chat." Sponsor: Intelligent Medical Objects. Presenters: Alex Dawson, product manager, IMO; Janice Kelly, MS, RN, president, AORN Syntegrity; Julie Glasgow, MD, clinical terminologist, IMO; Lou Ann Montgomery, RN, BSN, nurse informaticist, IMO; Whitney Mannion, RN, clinical terminologist, IMO. The presenters will discuss using checklists, templates, the EHR, and third-party solutions to improve documentation without overburdening clinicians. They will explore the importance of surgical documentation in perioperative patient management, the guidelines and requirements for surgical documentation and operative notes, how refining practices and tools can improve accuracy and efficiency, and the risks and implications of incomplete, inconsistent, and non-compliant documentation.

November 16 (Monday) 1 ET. "COVID-19 and Beyond: A CISO's Perspective for Staying Ahead of Threats." Sponsor: Everbridge. Presenter: Sonia Arista, VP and global chief information security officer, Everbridge. While hospitals worldwide work to resume elective care amid COVID-19, they're quickly adapting and responding to a variety of emerging risks that have tested their resilience, including a surge in cybersecurity and ransomware attacks. This webinar will highlight emerging IT vulnerabilities and best practices designed to help hospitals anticipate and quickly mitigate cybersecurity risks. A former hospital CISO will share her expertise in responding to high-impact IT incidents and mitigating risks during critical events given the "new normal" that COVID-19 has created.


November 18 (Wednesday) 1 ET. "Do You Really Have a Telehealth Program, Or Just Videoconferencing?" Sponsor: Mend Family. Presenters: J. D. McFarland, solutions architect, Mend Family; Nick Neral, national account executive, Mend Family. Healthcare's new competitive advantage is telehealth, of which a videoconferencing platform is just a small part. This presentation will describe a comprehensive patient journey in which an organization can acquire new patients, reduce check-in time, reduce no-shows, and increase patient satisfaction, all using virtual care. Health systems did a good job in quickly standing up virtual visits in response to COVID, but telehealth and the digital front door are here to stay and now is a good time to re-evaluate tools and processes that support patient scheduling, digital forms, telehealth, and patient engagement as part of a competitive strategy.
November 18 (Wednesday) 2 ET. "Leveraging a Clinical Intelligence Engine to Solve the EHR Usability Crisis." Sponsor: Medicomp Systems. Presenter: Jay Anders, MD, MS, chief medical officer, Medicomp; David Lareau, CEO, Medicomp. Healthcare is long overdue for a data makeover. Clinician burnout is fueled by inaccurate, inconsistent, and incomplete clinical data, but that can be improved without scrapping existing systems. The presenters will describe the use of tools that work seamlessly with EHR workflows to deliver actionable data, improve interoperability; support the clinician's thought process; and improve usability for better decision-making and accurate coding.
Previous webinars are on our YouTube channel. Contact Lorre to present your own.
---
Acquisitions, Funding, Business, and Stock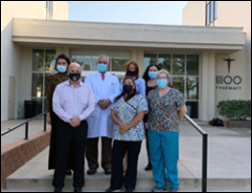 Los Angeles-based clinic operator Titanium Healthcare acquires Farid Shakibai, MD Primary Care in Fountain Valley, CA. Titanium will help the practice implement and manage telemedicine services, as well as other care management services.
Oncology analytics company Cota receives a $10 million investment from Varian, its third from the company this year. Cota will work with Varian, which offers similar, cancer-focused technologies, to develop new decision-support tools.
---
Announcements and Implementations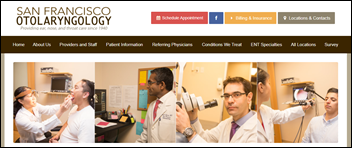 San Francisco Otolaryngology implements 2bPrecise's precision medicine software, which combines genomic data from labs with clinical data from EHRs.
The Nebraska Health Information Initiative and Iowa Health Information Network consider merging their HIE operations, which serve a combined 1,000 organizations.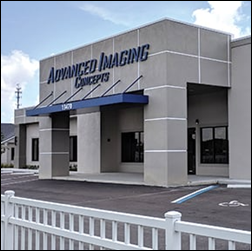 Advanced Imaging Concepts (FL) selects radiology image and data management software from RadNet's ERad subsidiary.
---
Other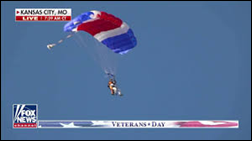 Ninety year-old Korean War veteran James Nicholson, MD tandem skydives in Kansas City, MO as part of Veterans Day celebrations at the National World War I Museum and Memorial. Nicholson, who was joined by 19 other veterans between 28 and 96, has had a family practice in Greenville, MO for the last 62 years. He's now a supervising physician who still sees patients.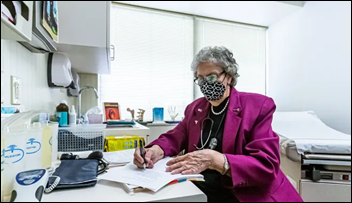 USA Today profiles Barbara Hummel, MD a family physician who has been practicing in the Milwaukee area for 15 years. The 77 year-old says COVID-19 has taken its toll on her practice: Face-to-face appointments have decreased, causing her revenue to plummet 60% and forcing her – now the sole employee – to pay for expenses from her own pocket. She says telemedicine isn't a viable option, as reimbursement is nil and her mostly older patients don't have smart phones or computers. Demand for PPE from local health systems has overshadowed her own, forcing her to buy from consumer-facing retailers at higher prices. She offers COVID testing as a community service, despite the fact it brings in no revenue. At the end of the day, however, she has no interest in hanging up her stethoscope: "I'm concerned, I take all the precautions I can. I know that if I get COVID I'm probably at risk of being one of the fatalities, but if I dwell on that I wouldn't leave my house and I can't do that. I have an obligation to be here and to help provide care for my patients and I understand that obligation."
---
Sponsor Updates
Blog Posts
---
Contacts
More news: HIStalk.
Get HIStalk Practice updates.
Contact us online.
Become a sponsor.