Top News
COVID-19 continues to have a detrimental impact on small primary care practices in Los Angeles and surrounding areas – a trend seen nationwide that shows no signs of slowing. Nearly 10% of such practices in Los Angeles County have already closed, and another 20% to 25% are at risk of shutting down, according to Los Angeles County Medical Association Secretary and board member Jerry Abraham, MD.
Economists point out that, in addition to reduced patient volume and reimbursement (even with expanded telemedicine regulations), small practices have faced many of the same financial challenges as any small business during the pandemic, creating a perfect recipe for permanent closure.
The association is doing its part to help struggling practices stay afloat, setting up a loan program and freely distributing $1.3 million worth of PPE. Abraham stresses that, "Anybody who is doing things the way they used to do it … is not going to stay open."
---
Webinars
December 3 (Thursday) noon ET. "Why Patient-Centered Billing: How University Physicians' Association Increased Revenue and Reduced Days to Pay." Sponsor: Relatient. Presenter: Christy Bailey, VP, University Physicians' Association. Financial recovery calls for a better patient financial experience as providers drive revenue, engage patients, and reduce costs and bad debt. The presenter will talk about patients as payers and how delivering a financial experience that meets their expectations can improve the financial outcomes of providers, hospitals, and health systems.
Previous webinars are on our YouTube channel. Contact Lorre to present your own.
The recording of this week's webinar, "COVID-19 and Beyond: A CISO's Perspective for Staying Ahead of Threats" by Everbridge VP/CISO Sonia E. Arista is live on YouTube.
---
Announcements and Implementations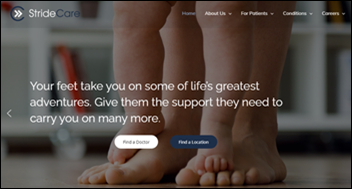 StrideCare (TX) transitions from multiple EHR systems across its practices to Athenahealth's cloud-based EHR and practice management software.
Clinical and imaging data-sharing company Life Image develops the Network Connector solution to better enable smaller healthcare organizations to digitally exchange information with other facilities within the company's network.

Speech-to-text software vendor Athreon launches AxiScribe, a virtual scribe service that captures, transcribes, and reviews clinical conversations, and then inputs them into the EHR for physician review.
Granite Wellness Centers (CA) selects SmartCare EHR software from Streamline Healthcare Solutions.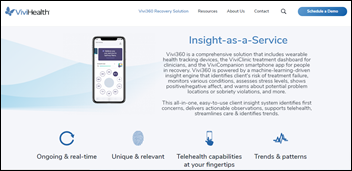 Solutions Outpatient Services in Dallas pilots ViviHealth's Vivi360 app and clinical dashboard software to help patients in recovery adhere to their treatment plans.
Pfeifer & Associates (OR) will replace its two EHRs with EnSoftek's DrCloudEHR.
---
Other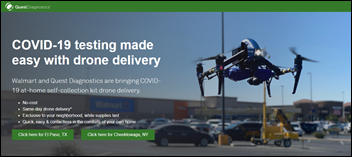 Walmart partners with Quest Diagnostics to launch pilot programs in Texas and New York that offer what appears to be free drone delivery of at-home COVID-19 test kits.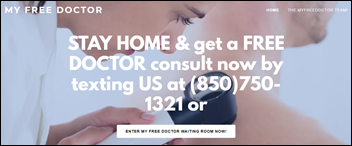 The local news profiles Ben Marble, MD founder of MyFreeDoctor.com, a free telemedicine service (powered by Medici) launched at the beginning of the pandemic. The service started with Marble serving a few patients and has since expanded to 13 physicians seeing hundreds. Patients are asked to give a donation at the end of their virtual visit, with average donation rates of $65 reaching as high as 97%.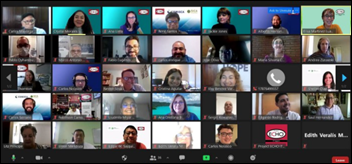 Semi-retired, 84 year-old Cheston Berlin, MD stays up to date on healthcare best practices through The ECHO Project's COVID-19 program offered through the Penn State College of Medicine, where he has worked for the last 50 years. He has attended 33 of the virtual program's 35 sessions, a routine that not only has helped him attain CMEs, but has helped him to advise his fellow retirement community residents. Berlin's only criticism of the sessions has been "an excessive use of acronyms."
---
Sponsor Updates
Blog Posts
---
Contacts
More news: HIStalk.
Get HIStalk Practice updates.
Contact us online.
Become a sponsor.