Top News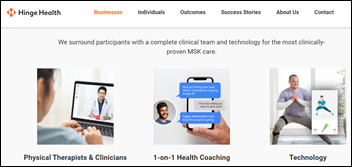 Hinge Health, a telemedicine company specializing in chronic back and joint pain, raises $300 million in a Series D funding round that brings its total raised to $436 million and valuation to $3 billion.
Founded in 2015, the company moved from London to San Francisco to target US-based employers and payers. Its service includes wearables, an app, and health coaching, which its founders believe can help decrease the need for surgery and/or opioids.
---
Webinars
January 13 (Wednesday) 2 ET. "The One Communication Strategy Clinicians Need Now." Sponsor: PerfectServe. Presenters: Clay Callison, MD, CMIO, University of Tennessee Medical Center; Nicholas E. Perkins, DO, MS, hospitalist and physician informaticist, Prisma Health. Healthcare organizations are leveraging their current investments and reducing their vendor footprint, so there's no room for clutter in healthcare communication. The presenters will describe the one communication strategy that clinicians and organizations need today, how to improve patient experience and protect revenue, and how to drive the communication efficiency of clinical teams.
Previous webinars are on our YouTube channel. Contact Lorre to present your own.
---
People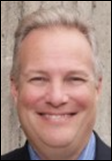 Steve Smerz (Icario) joins Halo Health as CTO.
---
Announcements and Implementations
The Oklahoma Health Care Authority awards Orion Health a $50 million contract to support its new HIE, set to go live in the fall.
FPA Women's Health selects NextGen's Patient Experience Platform, which includes virtual visit capabilities, and self-scheduling software.
---
Government and Politics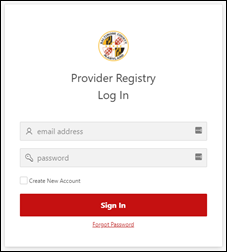 Baltimore County in Maryland launches a portal for providers looking to determine when they'll receive the COVID-19 vaccine. Like many states, Maryland is first vaccinating frontline health care workers, residents and staff at nursing homes, and first responders.
---
Other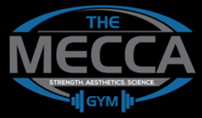 As health and fitness New Year's resolutions kick in, I (a former gym-goer turned tennis addict) thought it apropos to mention this bit of digital health news: The Mecca Gym in Idaho has launched a pilot project with Carium to help its members track nutrition and body metrics, access exercise resources, and write in digital journals. Mecca trainers use the data to personalize fitness regimens, stay in touch with members, and stay on top of their metrics. Gym owner Eric Cafferty is even considering one day adding an on-site clinic.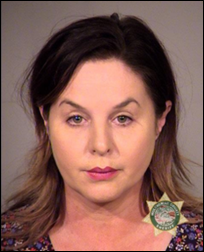 In Oregon, a judge sentences former bookkeeper Andrea Johnson to four years in prison for stealing more than $1 million from former medical and dental practice employers. She also pled guilty to filing a false tax return; impersonating an IRS agent through a fake identity; setting up a phone and voicemail account for a phony IRS taxpayer advocate; and attempting to assist her boss, a medical practice owner, with his IRS tax collection issues as that fake advocate, which it seems she likely caused. She continued her illegal activities even after charges were brought against her in 2018, eventually turning herself in. She also faces a $1.2 million fine.
---
Sponsor Updates
Blog Posts
---
Contacts
More news: HIStalk.
Get HIStalk Practice updates.
Contact us online.
Become a sponsor.