Top News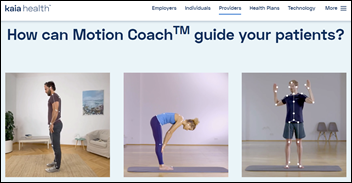 Digital therapeutics company Kaia Health raises $75 million in a Series C funding round, bringing its total raised to $123 million. The company offers its apps to patients through their employers and health plan provider networks. The startup plans to soon offer one of its apps in Europe as a prescribed treatment.
---
Webinars
None scheduled soon. Previous webinars are on our YouTube channel. Contact Lorre to present your own.
---
Acquisitions, Funding, Business, and Stock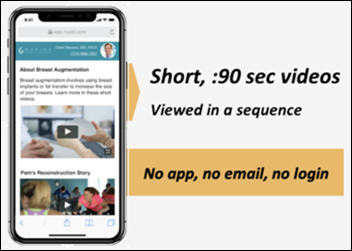 Engage Technologies Group raises $15 million, bringing its total funding to $20 million. The company develops patient-facing, brandable digital content for aesthetics, ocular, orthopedic, and dental clinics.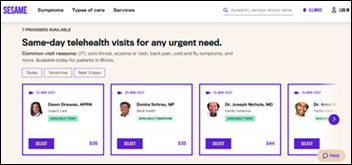 Healthcare marketplace, telemedicine, and online prescription delivery company Sesame announces a $24 million funding round. The company has raised nearly $50 million since launching in 2019.

Breast cancer patient navigation app developer Outcomes4Me raises $12 million in a Series A funding round. The company plans to expand to other types of cancer, and to market its product to patients in Europe.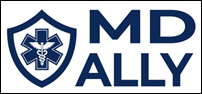 MD Ally raises $3.5 million in seed funding. The New York-based startup has developed software that helps 911 dispatchers triage and re-route non-emergency calls to telemedicine services. Founder and CEO Shanel Fields founded the company after a five-year stint at Athenahealth.
---
Announcements and Implementations
OCHIN, a nonprofit health IT support company serving more than 500 community care facilities, offers its Epic users access to AristaMD's e-consult technology.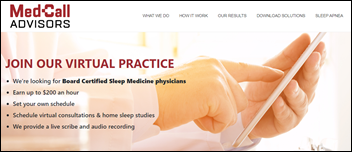 MedCall Advisors expands its telemedicine services to include sleep disorders, partnering with device maker Ectosense to offer patients sleep apnea monitoring from the comfort of their homes. MedCall got its start in virtual care for workers' comp claims, then pivoted to COVID-19 testing as many employees began working remotely. The company is looking to further expand into care for allergies and behavioral health.
AZComp Technologies begins offering cloud-based hosting for its Medisoft medical billing software and practice management system.
---
Other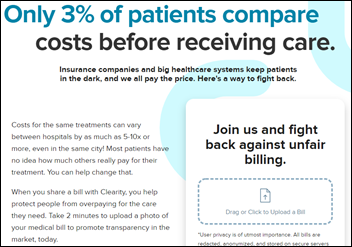 Clearity Health calls on patients in Austin, TX to upload photos of their medical bills to its soon-to-launch healthcare pricing website, effectively helping to provide accurate pricing information for medical procedures in the area.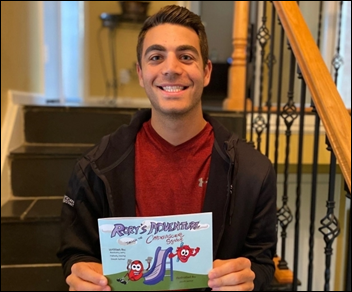 St. John's University profiles physician assistant student Zachary Levy and his burgeoning career as a children's author. Levy and co-authors Melody Young and Jacob Salner, both osteopathic medicine students, have self-published the Rory's Adventure Book series. The books follow the adventures of a red blood cell named Rory through the cardiovascular system, respiratory system, and soon the musculoskeletal system. Levy, Young, and Salner perform live readings of their books to elementary students over Zoom, accompanying them with copies of the book and an anatomy puzzle. "We are more than happy to set up live Zoom sessions with any class around the country that wants to read the Rory's Adventure series," Levy says. "In addition to the live reads, we answer the students' questions. This is my highlight because I get to see in real-time the effect this book has on kids."
---
Contacts
More news: HIStalk.
Get HIStalk Practice updates.
Contact us online.
Become a sponsor.