Top News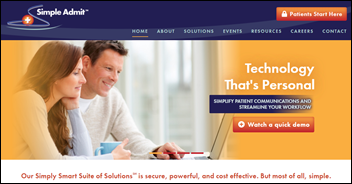 Ambulatory surgery center software vendor HST Pathways merges with Simple Admit, which offers ASC-specific patient engagement and relationship management technology.
The merger comes just seven months after Bain Capital's majority growth investment in HST Pathways, and its concurrent merger with competitor Casetabs.
---
Reader Comments
From Down in the Dumps: "Aprima hack. Have you heard anything about Aprima being completely down for practices?" I've heard from several readers that Aprima has been down for nearly two weeks. I've reached out to parent company E-MDs for comment.
---
Webinars
None scheduled soon. Previous webinars are on our YouTube channel. Contact Lorre to present your own.
---
Acquisitions, Funding, Business, and Stock

Sheridan Capital makes an undisclosed investment in DAS Health, a Tampa, FL-based vendor of health IT including practice management, RCM, and cybersecurity.
Groups Recover Together, a network of opioid addiction treatment providers, will use a $60 million Series C funding round to expand its brick-and-mortar reach from 12 to 15 states by the end of the year, and to enhance its existing virtual care services.
---
Announcements and Implementations
Visiting Nurse Association Health Group adopts Muse Healthcare's machine learning and predictive modeling software for risk stratification of its hospice patients.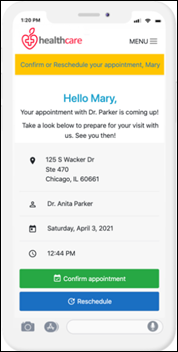 DuPage Medical Group (IL) implements Upfront Healthcare's Visit Adherence software to help it improve patient no-show rates.
---
Government and Politics

White House Vaccinations Coordinator and COVID Response Team member Bechara Choucair, MD says primary care physicians will be even more important to nationwide COVID-19 vaccination efforts as the federal government shifts its focus from mass vaccination sites to more strategic efforts aimed at helping 70% of adult Americans get one shot and 160 million get both by July 4. Vaccines for children between 12 and 15 are expected to be approved for use within the next week, while vaccines for those between 2 and 11 are likely to be approved in the fall.
---
Other

Entrepreneur profiles ZiphyCare, an app-based house call company operating in New York and New Jersey. The startup's model features care coordinators that perform exams and help connect patients to physicians via telemedicine from the comfort of their homes. Founder Rada Sumareva, DDS plans to expand to Florida in the next few months.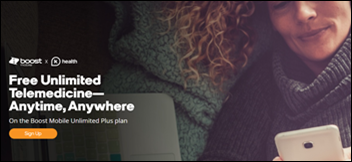 Boost Mobile adds unlimited telemedicine visits through K Health to its Unlimited Plus plan. Amwell, meanwhile, plans to add its service to smart TVs later this year. Virtual care will soon be not only ubiquitous, but may soon become the average consumer's next utility (or utility add-on at the very least).
G-Health Enterprises adds a chance to win a Tesla to the incentives it's offering people to get the COVID-19 vaccine. G-Health manages a network of ACOs, IPAs, and practices in Buffalo, NY.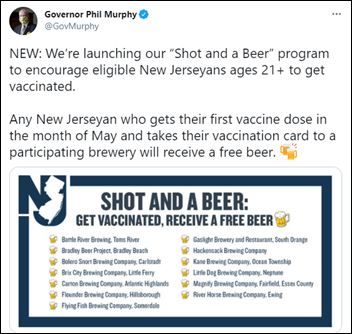 And then there's beer.
---
Sponsor Updates
Medicomp Systems releases a new "Tell Me Where It Hurts" podcast, "Reimaging Healthcare Through NLP."
Blog Posts
---
Contacts
More news: HIStalk.
Get HIStalk Practice updates.
Contact us online.
Become a sponsor.