Top News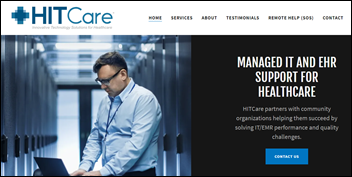 Atlanta-based IT and managed services provider Medicus IT acquires California-based HITCare, a health IT services and consulting firm focused on nonprofit community health centers and human services organizations.


Medicus IT founder and CEO Chris Jann has a nearly 20-year background in health IT, having also worked at Aprima, Cerner, and VitalWorks. Brother (presumably) Mike Jann, Medicus IT's client virtual CIO, has a similar track record at enterprise IT firms.
Medicus and HITCare will retain their respective leadership teams for the time being.
---
Reader Comments
From Down in the Dumps: "Re: Aprima hack. Word on the forums is that Aprima's downtime over the last several weeks didn't start with them, and that law enforcement has gotten involved." I have yet to hear back from the EMDs and CompuGroup Medical reps I emailed last week for details.
---
Webinars
May 11 (Tuesday) noon ET. "Modern Healthcare Innovation Leaders: How Top Health Systems Plan and Execute Innovation." Sponsors: RingCentral, Net Health. Presenters: Todd Dunn, MBA, VP of innovation, Atrium Health; Paul Nagy, PhD, co-founder, Technology Innovation Center at Johns Hopkins Medicine; Roy Rosin, MBA, chief innovation officer, Penn Medicine; Patrick Colletti, founder, Net Health (moderator). This panel discussion will provide insights from innovative healthcare leaders who have embarked on the journey of planning and implementing innovation projects in their organizations and the wisdom they learned through the process. Topics will include predictive analytics and AI, potential challenges and risks of implementing innovation projects, challenges of interoperability and emerging technologies, and when to build versus buy when working with emerging and established vendors.
June 3 (Thursday) 2 ET: "Diagnosing the Cures Act – Practical Prescriptions for Your Success." Sponsor: Secure Exchange Solutions. Presenters: William E. Golden, MD, MACP, medical director, Arkansas Medicaid; Anne Santifer, executive director, Arkansas Department of Health – Office of Health Information Technology; Kyle Meadors, principal, Chart Lux Consulting. A panel of leading experts will provide practical guidance on how to prepare for the Cures Act. Will it upend your business model? What is information blocking? How can standardized technologies be applied to meet Cures Act requirements? What must I do now as well as in the next five years?
Previous webinars are on our YouTube channel. Contact Lorre to present your own.
---
Acquisitions, Funding, Business, and Stock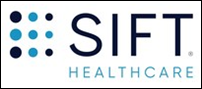 Healthcare payments and analytics startup Sift Healthcare raises $2.5 million, bringing its total raised to $7 million.

CareCloud reports a 36% jump in Q1 revenue to nearly $30 million. CareCloud CFO Bill Korn pointed out during the earnings call that, "First quarter results always include an element of seasonality due to the early-year impact annual patient deductibles have on the 65% of our revenues tied to the money collected by the doctors who are our clients."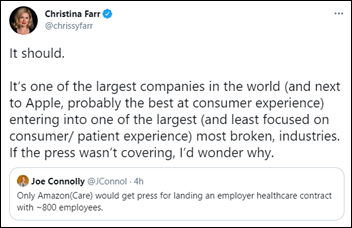 Peloton-owned fitness business Precor selects Amazon Care as its employee healthcare provider. Precor is the virtual and in-person healthcare company's first enterprise customer.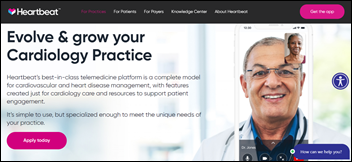 Heartbeat Health raises $20 million in a Series B funding round. The company has developed a cardiology-focused platform that includes telemedicine, remote monitoring and diagnostics, and digital heart health programs.
---
Announcements and Implementations
Well Health Technologies makes its Tia Health and OSCAR Pro EHR systems available via the IPhone's Health Record app.
---
Research and Innovation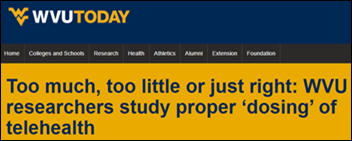 Researchers at West Virginia University determine that patients with chronic conditions benefit most from telemedicine visits for about a year, rather than ending at the six-month mark. A systematic review of real-time video calls, text messaging, and remote monitoring data found that patients experienced positive results with virtual visits that lasted nearly a year. Virtual care that lasted closer to 40 weeks produced mixed or neutral results. Lead researcher Jennifer Mallow says more studies need to be done to determine the ideal frequency of telehealth visits needed to improve care effectiveness, quality, safety and cost.
---
Other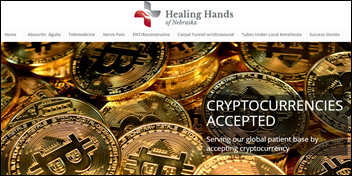 Healing Hands of Nebraska begins accepting payment in cryptocurrency. Clinic owner Demetrio Aguila III, MD doesn't hesitate to try out new payment programs. Last year he announced patients could pay off their bills by volunteering at one of the practice's partner organizations.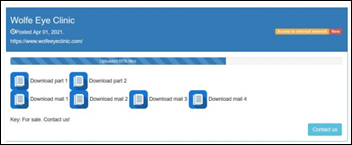 DataBreaches.net reports that hackers known as "Lorenz" have put patient data from Wolfe Eye Clinic (IA) up for sale on its leak site. The hackers are also attempting to sell access to the clinic's internal network.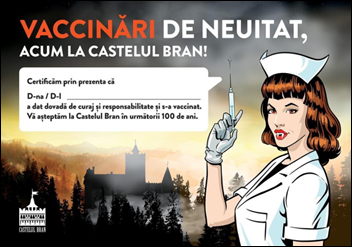 In today's edition of "COVID-19 Vaccine Incentives" … Bran Castle in Romania offers tourists vaccinations and free passes to its torture chamber. The castle is tenuously linked to vampire celebrities Vlad the Impaler and "Dracula" author Bram Stoker.
---
Sponsor Updates
EClinicalWorks publishes a video case story from Potomac Urology, which uses the company's cloud product.
PerfectServe recognizes 100 outstanding nurses in its inaugural "Nurses of Note" Awards program.
Blog Posts
---
Contacts
More news: HIStalk.
Get HIStalk Practice updates.
Contact us online.
Become a sponsor.