Top News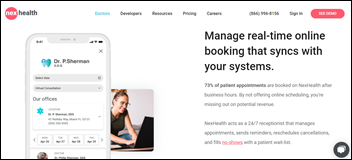 NexHealth raises $31 million in a Series B funding round, bringing its total raised to $46 million. The San Francisco-based startup offers small to medium-sized practices technology that encompasses patient engagement, intake, and relationship management, billing, and marketing.
The company, which has 120 employees, is especially focused on growing its engineering team from 30 to 120 within the next year.
---
Webinars
June 24 (Thursday) 2 ET: "Peer-to-Peer Panel: Creating a Better Healthcare Experience in the Post-Pandemic Era." Sponsor: Avtex. Presenters: Mike Pietig, VP of healthcare, Avtex; Matt Durski, director of healthcare patient and member experience, Avtex; Patrick Tuttle, COO, Delta Dental of Kansas; Chad Thorpe, care ambassador, DispatchHealth. The live panel will review the findings of a May 2021 survey about which factors are most important to patients and members who are interacting with healthcare organizations. The panel will provide actionable strategies to improve patient and member engagement and retention, recover revenue, and implement solutions that reduce friction across multiple channels to prioritize care and outreach.
June 30 (Wednesday) 1 ET. "From quantity to quality: The new frontier for clinical data." Sponsor: Intelligent Medical Objects. Presenters: Dale Sanders, chief strategy officer, IMO; John Lee, MD, CMIO, Allegheny Health Network. EHRs generate more healthcare data than ever, but that data is of low quality for secondary uses such as population health, precision medicine, and pandemic management, and its collection burdens clinicians as data entry clerks. The presenters will review ways to reduce clinician EHR burden; describe the importance of standardized, harmonious data; suggest why quality measures strategy needs to be changed; and make the case that clinical data collection as a whole should be re-evaluated.
Previous webinars are on our YouTube channel. Contact Lorre to present your own.
---
Acquisitions, Funding, Business, and Stock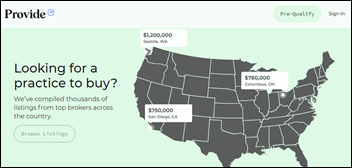 Fifth Third Bank acquires Provide, developer of a digital finance platform for healthcare practices.

Bicycle Health raises $27 million in a Series A funding round led by Questa Capital. The company has developed virtual care technology and services for opioid use disorder treatment.

DrChrono will use a new $12 million investment from Orix to build out its telemedicine capabilities and enhance its existing EHR and practice management solutions. The company has raised over $60 million since launching 11 years ago.
---
People




Verana Health promotes Hylton Kalvaria to the new position of chief business officer, Sonja Wustrack to VP of commercial operations, Aracelis Torres to VP of quantitative sciences; and has named Lindsey Karberg (AbbVie) VP of marketing.
---
Announcements and Implementations

CarePort announces GA of referral management and care coordination software for ambulatory providers.
Omny Health aggregates normalized, de-identified EHR data from 1,000 providers to create a data repository for dermatological research.
---
Government and Politics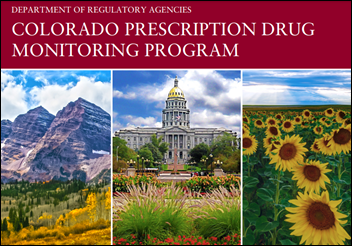 A state audit of Colorado's decade-old PDMP finds a lack of compliance and effectiveness:
Doctor-shopping has been prevalent, with 1,200 patients receiving prescriptions from 15 or more prescribers.
Eighty-five providers have written more than 3,000 prescriptions in a two-year period – three times the national average, indicating the likelihood of pill mills.
PDMP staff did not follow up on these problematic trends, nor report them to law enforcement.
Deaths from prescription opioid overdoses have increased by 76%.
Eighteen percent of the state's prescribers had not registered with the program, as required by law, and pharmacies haven't submitted their data in a timely manner.
---
Other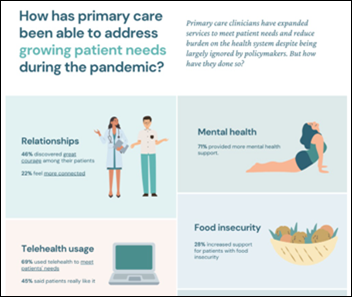 Virginia Commonwealth University shares the work researcher Rebecca Etz and her team at VCU's Larry A. Green Center have done during the pandemic to gauge COVID-19's impact on primary care physicians. Nearly 30 weekly surveys have been sent to thousands of providers, illuminating sobering statistics around the huge financial strains – personal and professional – PCPs suffered as they struggled to care for their patients without enough PPE, staff, cash, and other resources.
---
Sponsor Updates
Blog Posts
---
Contacts
More news: HIStalk.
Get HIStalk Practice updates.
Contact us online.
Become a sponsor.