Top News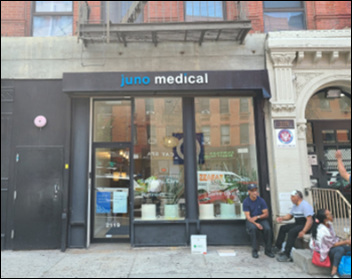 Tech-enabled provider Juno Medical raises $5.4 million in a seed funding round led by Vast Ventures. The company has opened its first clinic in Harlem, and will soon expand to Brooklyn. It also plans to expand its virtual care offerings and price transparency capabilities.
---
Webinars
None scheduled in the coming weeks. Previous webinars are on our YouTube channel. Contact Lorre to present your own.
---
Acquisitions, Funding, Business, and Stock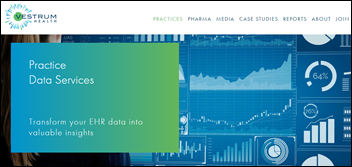 Registry data and analytics company CorEvitas acquires Vestrum Health, which offers data culled from retina-focused EHRs for research, analytics, and commercialization.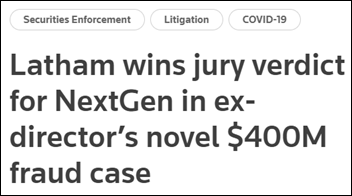 It seems NextGen's years-long legal battle with a disgruntled former board member has finally come to an end: The company has prevailed in a lawsuit brought by former board member Ahmed Hussein that alleged the health IT vendor fraudulently misrepresented its 2012 earnings guidance, causing Hussein to hold off on selling shares that would have netted him $400 million. A jury found that the statements were made in good faith at the time, negating the rest of the claim. NextGen has wrangled with Hussein since at least 2008, when executives asked shareholders to help them defeat his "destructive attacks."
---
People

Natasha Mehta (Parallon) joins Getix Health as CEO and COO.
---
Research and Innovation
MGMA data finds that physician practices were more productive last year than hospital-owned practices (quickly pivoting to telemedicine), though those hospital affiliates didn't experience as much revenue loss. As one might expect, physician-owned practices were more directly impacted by expenses related to COVID-19 safety measures.
---
Other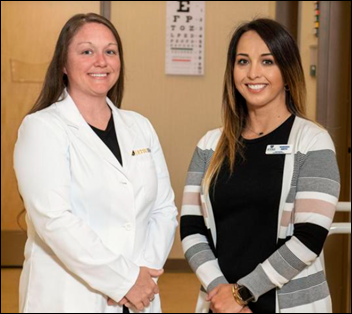 The local paper profiles the success the Johnson City Community Health Center (TN) has seen with an internally developed tracking tool for diabetic patients. The EHR-embedded tool, designed by Practice Administrator Vanessa Smith and Clinical Director Kayla Norma, MD includes a checklist for items like A1C levels, diabetic eye exams, foot exams, and medications; plus medical reminders. Since implementing the tool six months ago, the center has seen its population of patients with uncontrolled diabetes drop from 38% to 29%.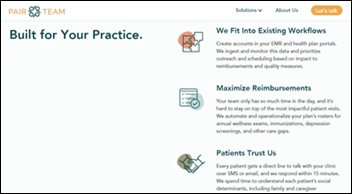 Former Circle Medical director Cassie Choi, RN co-founds Pair Team, which offers clinics in underserved areas automated systems that help patients quickly find care and services. The San Francisco-based startup raised $2.7 million in seed funding late last year.
---
Contacts
More news: HIStalk.
Get HIStalk Practice updates.
Contact us online.
Become a sponsor.