Top News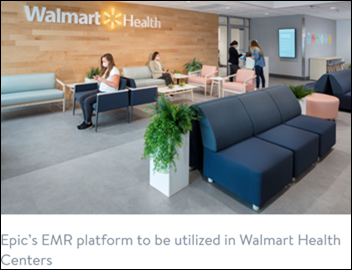 Walmart will implement Epic across all of its health and wellness business lines, beginning early next year with four new Health centers in Florida.
The Walmart Health clinic in my neck of the woods had been using Athenahealth and Orchard for labs when it first opened in 2019.
---
Webinars
October 6 (Wednesday) 2 ET. "Solving Patient Experience Challenges Through a Strong Digital Front Door." Sponsor: Avtex. Presenters: Mike Pietig, VP of healthcare experience, Avtex; Jamey Shiels, MBA, VP of consumer experience, Advocate Aurora Health; Chad Thorpe, care ambassador, DispatchHealth. Patients expect healthcare providers to offer them the same digital experience they get when banking, shopping, and traveling. This webinar will describe how two leading healthcare providers created digital front doors that exceed patient expectations, improve patient outcomes, drive loyalty and acquisition, and future-proof their growth strategies in competitive markets.
October 6 (Wednesday) 1 ET. "A New, Streamlined Approach to Documentation and Problem List Management in Cerner Millennium." Sponsor: Intelligent Medical Objects. Presenters: Deepak Pillai, MD, physician informaticist, IMO; David Arco, product manager, IMO; Nicole Douglas, senior product marketing manager, IMO. The IMO Core CSmart app, which is available for Cerner Millennium in the Cerner code App Gallery, helps providers document with specificity, make problem lists more meaningful, and improve HCC coding. This webinar will review the challenges and bottlenecks of clinical documentation and problem list management and discuss how streamlined workflows within Cerner Millennium can help reduce clinician HIT burden.
Previous webinars are on our YouTube channel. Contact Lorre to present your own.
---
Acquisitions, Funding, Business, and Stock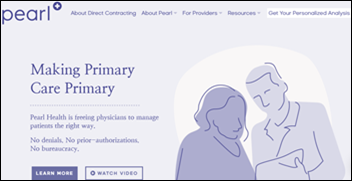 Pearl Health raises $18 million in a Series A funding round. The company helps primary care physicians manage risk in Medicare programs with proprietary technology designed to help them access best-fit, risk-based arrangements, and clinical data and workflow support; ensure financial stability; and maintain independence. The Pearl Health team includes numerous veterans of Athenahealth and Oscar Health.
---
Announcements and Implementations
Washington, DC-based behavioral health provider Community Connections selects the SmartCare EHR from Streamline Healthcare Solutions.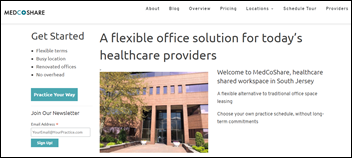 Medical office co-space company MedCoShare prepares to open a 21-office facility in New Jersey. Its first, in Philadelphia, filled to near capacity within a year of opening.
GenieMD adds online prescription ordering and delivery capabilities from Vytal to its white-label telemedicine services.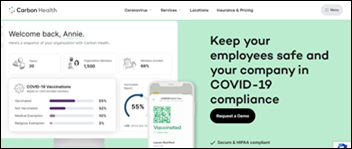 Primary and urgent care company Carbon Health develops technology for employers that will enable them to securely collect, store, and report employee COVID-19 vaccination and testing information. Carbon Health has rolled out several COVID-19-related testing and vaccination programs over the last 18 months, including a mass vaccination program for the City of Los Angeles, and at-home and in-clinic testing for symptomatic patients and those preparing to travel.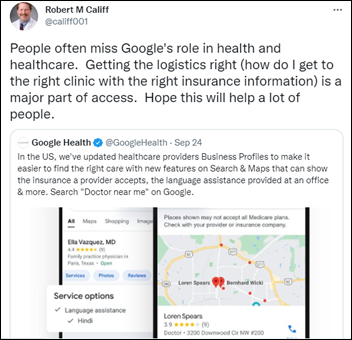 Google adds new healthcare-related features to Search and Maps.
---
Government and Politics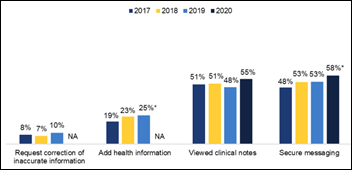 ONC releases new research on patient portal use. A few highlights:
About six in 10 patients were offered access to their patient portal and nearly 40 percent accessed their record at least once in 2020.
Nearly four in 10 portal users accessed their portal through a smartphone health app in 2020.
Nearly a third of portal users downloaded their medical record last year – this proportion has nearly doubled since 2017.
Top patient reasons for not accessing their portals have remained consistent since 2017 – a perceived lack of need, a preference for gleaning information via a face-to-face conversation with a provider, and privacy and security concerns.
---
Other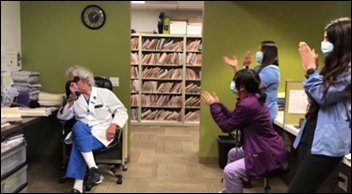 No secure messaging needed: The local news covers the boisterous "You are pregnant!" announcement the staff of Coastal Fertility Medical Center (TX) make over the phone to patients whose pregnancy tests come back positive.

Coos County Family Health Services recovers from a ransomware last week that took its phone, computer, and e-mail systems offline.
---
Sponsor Updates
Healthwise celebrates its staff in a new video, "Celebrating Healthwise Yesterday & Today."
Blog Posts
---
Contact
More news: HIStalk.
Get HIStalk Practice updates.
Contact us online.
Become a sponsor.