Top News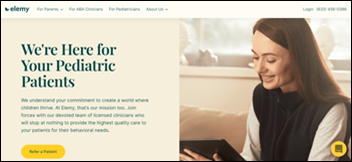 Pediatric behavioral healthcare company Elemy raises $219 million in a Series B funding round, bringing the startup's total funding to $323 million and its valuation to $1.15 billion. Elemy, which specializes in autism, has developed software to help match pediatric patients with therapists who provide in-home and virtual care, and for those therapists to track care progress.
---
HIStalk Practice Musings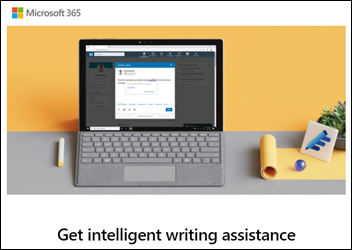 First spell check, then auto correct, now this: Perhaps I'm late to the AI-enabled writing party, but when Microsoft notified me of an extension that could help me strengthen my spelling, grammar, and style across documents, e-mail, and the Web, all I could think of was how homogenous writing styles will become if users lean on these types of crutches. Not to mention the fact that this tool will only hasten society's text-enabled tendency to eschew proper spelling and grammar. End rant.
---
Webinars
None scheduled soon. Previous webinars are on our YouTube channel. Contact Lorre to present your own.
---
Acquisitions, Funding, Business, and Stock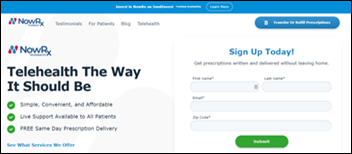 NowRx, which boasts same-day telemedicine and online prescription delivery services, hopes to raise $73 million using SeedInvest's equity crowdfunding capabilities. The company will have raised over $100 million once the Series C round closes.
---
Government and Politics

ONC expands its United States Core Data for Interoperability standards program to enable federal partners like CMS and CDC to establish and use interoperable, agency-specific datasets beyond those available through the initial USCDI program.
---
Research and Innovation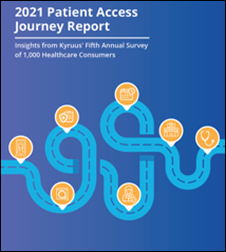 Consumer preference for online appointment booking continues to increase year over year, according to the latest Patient Access Survey Report from Kyruus, as does consumer propensity to research healthcare organizations and providers online before scheduling visits. When considering providers, consumers place the most importance on insurance acceptance, clinical expertise, organization reputation, and appointment availability.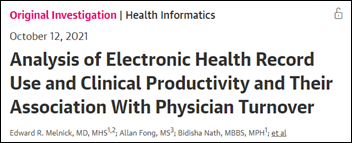 A study of 314 physicians working in an ambulatory care network over a two-year period finds that they were more likely to leave their jobs if they spent less time in the EHR than their presumably more satisfied peers, particularly on inbox management. The study's authors suggest further study is needed to understand this counterintuitive result. (I'd add that if a physician is spending less time in the EHR than his or her peers, perhaps he is less engaged with patients, colleagues, and company culture, which makes his departure not that surprising.) They also recommend that prospectively tracking EHR use metrics may help to identify physicians likely to depart who would "benefit from early, team-based, targeted interventions."
---
Other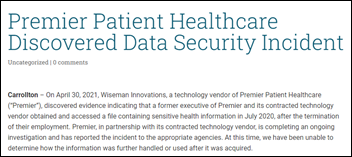 Premier Patient Healthcare notifies the state of Maine's attorney general's office of a data breach that occurred in April when a formerly employed executive accessed its computer system and obtained a file containing PHI. A separate notice on Premier's website implicates technology vendor Wiseman Innovations, implying that a former executive and vendor employee were involved in the illegal file access.
---
Contacts
More news: HIStalk.
Get HIStalk Practice updates.
Contact us online.
Become a sponsor.