Top News
Healthcare analytics startup Quinsite raises $2.5 million in seed funding. Based in Chapel Hill, NC, the company plans to expand radiology practices to anesthesiology, pathology, orthopedics, and/or emergency medicine.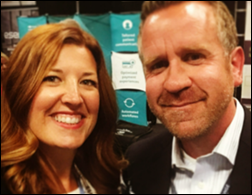 Husband-and-wife co-founders Jeff and Jenny Maze, RN launched the company in 2017. The couple has quite a track record in healthcare: Jeff has had previous roles at AGS Health, Zotec Partners, and Anthem. Jenny has worked in nursing at St. Vincent Health, Advanced Cardiac Specialists, and PeaceHealth.
---
Webinars
April 6 (Wednesday) 1 ET. "19 Massive Best Practices We've Learned from 4 Million Telehealth Visits." Sponsor: Mend. Presenter: Matt McBride, MBA, founder, president, and CEO, Mend. Virtual visits have graduated from a quickly implemented technical novelty to a key healthcare strategy. The challenge now is to define how telehealth can work seamlessly with in-person visits. This webinar will address patient satisfaction, reducing no-show rates to single digits, and using technology to make telehealth easy to use and accessible for all patients. The presenter will share best practices that have been gleaned from millions of telehealth visits and how they have been incorporated into a leading telemedicine and AI-powered patient engagement platform.
On demand: "Cybersecurity Threats Facing Healthcare Today." Sponsor: Net Health. Presenters: Jason James, MS, CIO, Net Health; Monique Hart, MBA, CISO, Piedmont Healthcare; Jeffrey Rosenthal, , MBA CIO, Reliant Rehabilitation; David Jollow, MBA, CISO, Healogics. The panel of CIO and CISO leaders will discuss the cyberthreats that healthcare faces today. They will review security priorities for the increasingly complex healthcare IT environment that includes cloud-based applications, an increased number of endpoints that include connected devices and patient wearables, and patient portals.
Previous webinars are on our YouTube channel. Contact Lorre to present your own
---
Acquisitions, Funding, Business, and Stock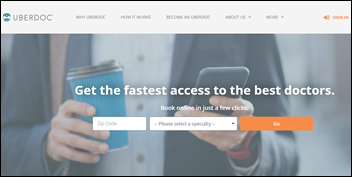 UberDoc secures an undisclosed amount of funding from business process automation vendor Exela Technologies. The company's technology enables patients to find, book, and pay for in-person and telemedicine appointments with participating providers. Founder and CEO Paula Muto, MD is a practicing surgeon at the Muto Vein Center (MA), which she opened more than 20 years ago.

Privia Health reports a 29% bump in fourth quarter revenue, with total revenue for the year increasing by 19%. The practice management company, which launched three new ACOs in 2021, went public last year.
---
Announcements and Implementations

ModMed launches marketing services for practices that include website design and management, digital marketing, reputation management, and online retail.
Compulink adds patient engagement capabilities from Promptly to its Advantage Smart Practice EHR and practice management system for specialty practices.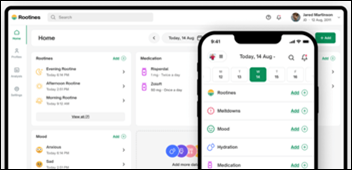 Rootines launches its flagship patient engagement and patient-reported outcomes software for pediatric behavioral healthcare providers.
---
Government and Politics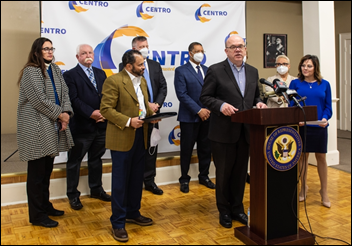 Social services nonprofit Centro will use $975,000 in federal funding to invest in a new EHR and expand telemedicine services.
---
Other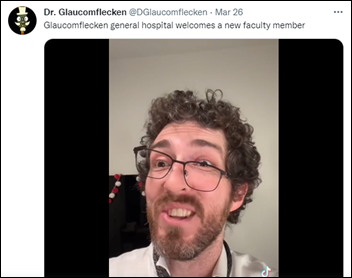 STAT publishes a great profile of ophthalmologist Will Flanary, MD who has achieved viral fame (admittedly, niche) for his portrayal of an internet celebrity known as Dr. Glaucomflecken. Flanary first flexed his comedic chops doing stand-up while at Texas Tech University, after which he began writing for the school's satirical magazine and contributing to GomerBlog, a satirical medical blog. Now, along with his day job at a private practice outside of Portland, he creates content for his 2.5 million TikTok, Youtube, and Twitter subscribers. " … I love building this Glaucomflecken General Hospital of characters," Flanary told STAT. "I can be pretty specific with different areas of medicine and create this world of, honestly, pretty dysfunctional people. But it's funny."
---
Sponsor Updates
Medicomp Systems releases a new episode of its Tell Me Where It Hurts Podcast featuring Janae Sharp of The Sharp Index.
PerfectServe accelerates speed to care with faster delivery of critical lab results.
Blog Posts
---
Contacts
More news: HIStalk.
Get HIStalk Practice updates.
Contact us online.
Become a sponsor.