Top News
EHR vendor Practice Fusion will pay a $200,000 fine to resolve allegations that it failed to adhere to the terms of its deferred prosecution agreement. The DPA was made in 2019 as part of the vendor's $145 million settlement of criminal charges related to its role in soliciting and receiving kickbacks in return for embedding electronic prompts in its EHR to influence the prescribing of opioid medications.
Allscripts acquired Practice Fusion in 2018 for $100 million.
---
Webinars
April 6 (Wednesday) 1 ET. "19 Massive Best Practices We've Learned from 4 Million Telehealth Visits." Sponsor: Mend. Presenter: Matt McBride, MBA, founder, president, and CEO, Mend. Virtual visits have graduated from a quickly implemented technical novelty to a key healthcare strategy. The challenge now is to define how telehealth can work seamlessly with in-person visits. This webinar will address patient satisfaction, reducing no-show rates to single digits, and using technology to make telehealth easy to use and accessible for all patients. The presenter will share best practices that have been gleaned from millions of telehealth visits and how they have been incorporated into a leading telemedicine and AI-powered patient engagement platform.
On demand: "Cybersecurity Threats Facing Healthcare Today." Sponsor: Net Health. Presenters: Jason James, MS, CIO, Net Health; Monique Hart, MBA, CISO, Piedmont Healthcare; Jeffrey Rosenthal, , MBA CIO, Reliant Rehabilitation; David Jollow, MBA, CISO, Healogics. The panel of CIO and CISO leaders will discuss the cyberthreats that healthcare faces today. They will review security priorities for the increasingly complex healthcare IT environment that includes cloud-based applications, an increased number of endpoints that include connected devices and patient wearables, and patient portals.
Previous webinars are on our YouTube channel. Contact Lorre to present your own.
---
People

Nikhil Abraham (Resident) joins SteadyMD as CFO.

Yuvo Health names Lora Council, MD (Cambridge Health Alliance) chief population health officer.
---
Announcements and Implementations

TeleSign announces GA of healthcare-specific solutions, including digital patient identity verification, appointment scheduling and reminders, and digital safeguards for medical records.
Medical billing company Nobility RCM selects patient billing, payments, and support software from Inbox Health.
The Village Network in Ohio implements Arize EHR software from Cantata Health Solutions.
The American Oncology Network of practices will implement Inovalon's ScriptMed Cloud technology.
---
Government and Politics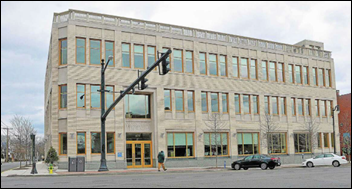 Community Health Center in Middletown, CT will use just over $1 million from the FCC's Connected Care Pilot Program fund to provide remote patient monitoring and video consults to its 15,000 patients.
---
Other

Oklahoma City Indian Clinic announces that it was the victim of a cyberattack earlier this month by the Suncrypt ransomware group, which claims to have stolen 350 gigabytes of data. The hack impacted some of the clinic's computer systems and its auto-refill prescription software. Databreaches.net has reported in the past that the ransomware group had pledged to avoid future attacks on medical entities: "We don't play with people's lives. And no further attacks will be carried against medical organizations even in this soft way."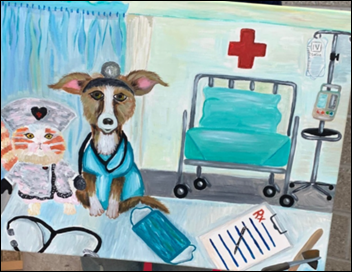 The Tay River Health Centre in Ontario has filled its exam rooms with creations from students at local schools. Instructed to create their pieces with healthcare in mind, students from four schools in the area have begun submitting canvases, for a total of 24 paintings so far. "It's allowed us to transition to more difficult conversations a lot easier," says one of the center's family physicians. "Frankly, the patients are glad to have these pieces in our rooms; it lightens the mood and makes them feel more at ease. I don't think any of us anticipated such excellent work coming from our local students here in our community."
---
Sponsor Updates
AdvancedMD awards Client Support Specialist Hannah Dixon an FIT Award.
Blog Posts
---
Contacts
More news: HIStalk.
Get HIStalk Practice updates.
Contact us online.
Become a sponsor.