Top News
Interstate Health Systems launches with pre-seed funding to develop a network of primary care, urgent care, and telemedicine services along the nation's highway system. It is initially planning to build 60 clinics near truck stops and travel centers within the next two years. Led by former Lifepoint Health executive Jeff Seraphine, IHS will also develop a technology platform, including telemedicine and e-prescribing, that will integrate with trucking software.
---
HIStalk Practice Musings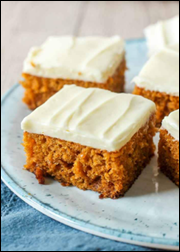 Thanksgiving is nearly upon us, as is the rush of holiday activities that quickly follow. I encourage you to maintain an attitude of gratitude as you spend time in long lines, with family members you don't necessarily get along with, and/or stuck at airports or in traffic traveling to and from grandma's house. Giving thanks has, after all, been scientifically proven to increase levels of happiness. I am particularly thankful to a friend for sharing this pumpkin bar recipe, which I will attempt to bake in the coming days. I am also very thankful for you, dear readers. Happy Thanksgiving!
---
Webinars
None scheduled soon. Previous webinars are on our YouTube channel. Contact Lorre to present your own.
---
Acquisitions, Funding, Business, and Stock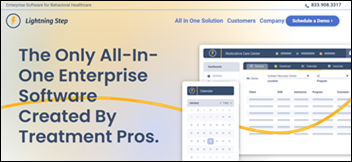 Behavioral health IT vendor Lightning Step secures an undisclosed amount of funding from Gallant Capital Partners. The company, which offers EHR, RCM, and CRM software, has grown through its acquisitions of Ava Billing and ZenCharts.

Home Health Care News reports that DispatchHealth has raised $330 million in a funding round led by Optum Ventures. Initially focused on house call-based urgent care, the company has expanded with hospital-at-home services in select markets. This latest investment will no doubt further its development of proprietary technology dubbed, "the Last Mile Health Technology Platform," which will offer logistics, clinical support, and care coordination and management.
---
Research and Innovation
According to The Physicians Foundation's latest report on practice challenges, one in three physicians has experienced staffing shortages in the last year, with the biggest contributing factors being administrative burdens, increased workloads without compensation, and reduced salaries/benefits. Primary care practices are particularly challenged by administrative burdens like EHRs and prior approvals.
---
Sponsor Updates
PerfectServe announces the full integration of AnesthesiaGo with its Lightning Bold scheduling platform, and new automation capabilities for improved integration between Lightning Bolt and its clinical communication solutions.
EClinicalWorks releases a new series of podcasts on "Achieving Success Through Data Capture and Effective Communications."
AdvancedMD releases its fall update, adding 35 features.
Blog Posts
---
Contacts
More news: HIStalk.
Get HIStalk Practice updates.
Contact us online.
Become a sponsor.