Top News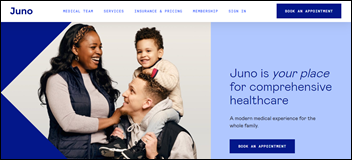 Tech-enabled healthcare provider Juno Medical raises $12 million in a Series A round, enabling it to expand beyond New York City into Atlanta, Tulsa, and Los Angeles. The round was co-led by Next Ventures and Serena [Williams] Ventures.
Juno offers, through its in-person and virtual services, primary and urgent care, pediatrics, and women's healthcare. It offers membership plans, in addition to accepting various forms of insurance.
---
Webinars
None scheduled soon. Previous webinars are on our YouTube channel. Contact Lorre to present your own.
---
Acquisitions, Funding, Business, and Stock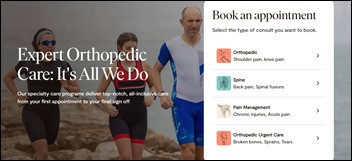 Commons Clinic raises $11 million in seed funding. The company is building a network of specialty physician practices that it will equip with integrated virtual care services. It is initially focusing on musculoskeletal care. CEO Nick Aubin plans to expand into cardiology, urology, gastroenterology, and surgical gynecology as the company builds out an ambulatory network in five to eight markets within the next 10 years.
---
People

Scan Group names Emily Cook (Alternate Solutions Health Network) CEO of Welcome Health, its virtual and in-home primary care practice for seniors.

Rob Posner (Pediatric Associates) joins AbsoluteCare as CTO.
Kidney care provider Panoramic Health names Sampath Narayanan (Everside Health) CIO, Michael Holland (InnovaCare Health) chief development officer, and Kimberly Shreve (Collective Health) chief compliance and privacy officer.
---
Government and Politics
In Canada, the Newfoundland and Labrador Medical Association seeks an explanation from government officials as to why private telemedicine company Fonemed is being paid more than double what it pays family physicians for in-person appointments. The association says that the current five-year contract between Fonemed and the province pays the company between $82 and $92 for virtual consults with nurse practitioners. Family physicians are typically paid $37 for in-person visits and $47 for a virtual care visits, with virtual consults capped at 40 per day. Nearly 25% of the province's 525,000 residents are without a family doctor. Provincial officials have said Fonemed's rates/payments reflect overall costs that include overhead, infrastructure and technology costs, staff education, and other services including a 24-hour mental health crisis line and a virtual dietary service.
A judge sentences Shawna Edwards to one year in prison and restitution of $16,000 for embezzling $35,000 in patient co-pays and cash payments from her medical practice employer over a two-year period.
---
Research and Innovation
A survey of just over 1,000 patients finds that – surprise, surprise – the top complaint of patients seen in person is the amount of time spent waiting to be seen. Getting to and scheduling appointments weren't far behind. Sixty-four percent of patients say they've put off going to the doctor just to avoid the above hassles. In light of these statistics, opting for a telemedicine appointment might seem like the easier route to take, and yet they have their own sets of challenges: Patients have also felt frustrated when trying to schedule virtual consults and when attempting to meet their technological requirements.
---
Other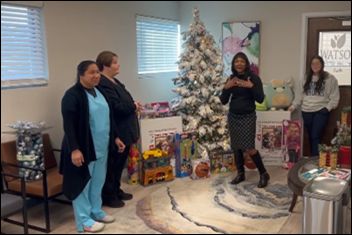 Watson Family Medicine (KY) exceeds expectations with its first Toys for Tots toy drive, collecting more than three bins full of items. Andrea Watson, MD started the practice eight months ago: "The patients, the community, the Marine Corps, we've all joined forces to make this happen. I couldn't be happier."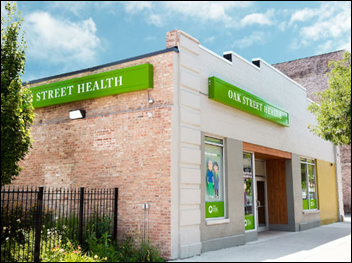 A local website profiles the ways in which senior-focused primary care provider Oak Street Health ensures its tech team sees first-hand how the company's homegrown Canopy practice management software impacts patients. "The expectation is that the engineering team's job is to sit and look at code," says Director of Engineering Geoff Niehaus. "That's how you lose touch with the mission, so I appreciate that we make opportunities — even with remote workers — to visit clinics and see the impact our software has on folks using it."
The Rhode Island Department of Health announces that a data breach may have exposed the PHI of 9,000 people. The breach occurred when a staff member accidentally included a link to a spreadsheet in emails sent between July 28 and October 30.
---
Sponsor Updates
TigerConnect publishes a new e-book, "When Every Second Matters: Guide to Speeding Critical Response Workflows."
Healthwise wins seven digital health awards from the Health Information Resource Center for its medical illustrations and health education videos.
Blog Posts
---
Contacts
More news: HIStalk.
Get HIStalk Practice updates.
Contact us online.
Become a sponsor.