Top News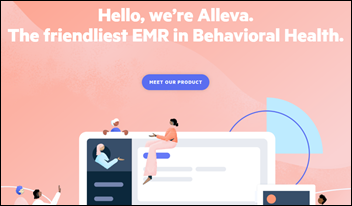 Behavioral health IT vendor Alleva raises $12 million in a Series A funding round.
---
Webinars
October 12 (Wednesday) 1 ET. "In Praise of the Problem-Oriented Medical Record (POMR)." Sponsor: Intelligent Medical Objects. Presenters: Amanda Heidemann, MD, CMIO, KeyCare; Amber Sieja, MD, senior medical director of informatics, UCHealth and Ambulatory Services; Jim Thompson, MD, physician informaticist, IMO. The problem-oriented medical record – initially developed in the 1960s by Lawrence Weed, MD – brought important structure to paper charting, and in particular, the problem list. Yet, today, the tool that was once the gold standard for organizing and making sense of patient history is often cluttered and unmanageable. Fortunately, tools and strategies exist to help make the problem list more meaningful, helping to synthesize patient data, highlight insights, and support patient care. The expert panel will share their experiences with POMR, including documentation practices and tools to improve workflows and efficiency, the impact of POMR and charting on the overall health of a patient, and the challenges and obstacles clinicians face when practicing POMR and charting and how they can be overcome.
October 18 (Tuesday) 2 ET. "Patient Payment Trends 2022: Learn All The Secrets." Sponsor: Mend. Presenter: Matt McBride, MBA, co-founder and CEO, Mend. Many industries offer frictionless payments, but healthcare still sends paper bills to patients who are demanding modern conveniences. This webinar will review consumer sentiment on healthcare payments, recent changes to the Telephone Consumer Protection Act that create opportunities for new patient financial engagement, and new tactics to collect more payments faster from patients.
Previous webinars are on our YouTube channel. Contact Lorre to present your own.
---
Acquisitions, Funding, Business, and Stock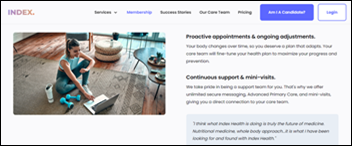 Specialty health and wellness telemedicine vendor Index Health raises $6 million in a seed funding round. The company, which tailors a patient's care through the collection of more than 1,000 data points, offers its services to members in Florida, Virginia, and New Hampshire.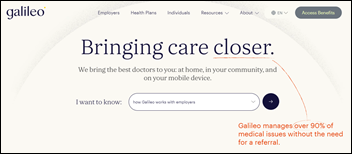 Virtual-first medical group Galileo selects Elation Health's EHR. The primary care startup, which caters to individuals, employers, and health plans, was founded by One Medical founder Tom Lee in 2018.
---
People

Genuine Health Group names Franz Victoria (United HealthCare) VP of data analytics.
---
Announcements and Implementations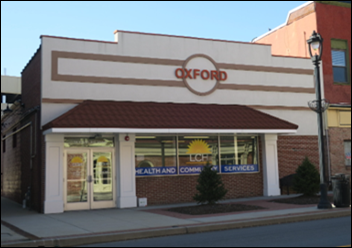 LCH Health and Community Services (PA) will tap into the Maven Project's e-referral network, giving its providers the ability to consult virtually with other providers from around the country.
Steps Recovery Solutions (LA) selects EHR, RCM, and practice management software from Lightning Step Technologies.
---
Government and Politics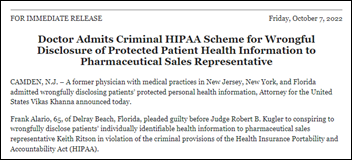 Florida physician Frank Alario, MD pleads guilty to charges associated with giving a pharma sales rep access to patient medical records, which the rep used to determine which patients had insurance that would cover his company's drugs. Alario also gave the sales rep access to the exam room, leading patients to believe that the rep was employed by Alario's clinic. Both Alario and the sales rep have been indicted on other, separate charges related to HIPAA violations.
---
Sponsor Updates
Medicomp Systems releases a new Tell Me Where It Hurts Podcast featuring CHIME VP of Public Policy Mari Savickis.
Blog Posts
---
Contacts
More news: HIStalk.
Get HIStalk Practice updates.
Contact us online.
Become a sponsor.