Top News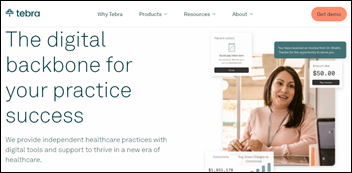 Tebra, the new name for the combined ambulatory health IT businesses of Kareo and PatientPop, secures a $72 million investment from Golub Capital, giving it a $1 billion valuation.

Former Kareo CEO Dan Rodrigues took on the CEO role at Tebra earlier this month.
The companies' combined IT capabilities include website development and management, messaging and scheduling, telehealth, EHR, care delivery, practice management, billing, payments, analytics, and reputation management.
---
Webinars
July 12 (Tuesday) 1 ET. "Digital Data Stewardship for Trusted, High-Quality Data Exchange." Sponsor: Clinical Architecture. Presenter: Carol Graham, MS, RN, product manager, Clinical Architecture. Organizations face challenges in ensuring that the patient data they received and send is consistent, accurate, and usable. Use cases include receiving multi-source data across health information networks with variation in formats and content; merging and de-duplicating provider, payer, and research data; uplifting legacy data for current use cases and formats; and normalizing and formatting data for public health surveillance, quality measure reporting, and providing directly to the patient. This webinar will cover Pivot, a comprehensive Digital Data Steward solution that orchestrates format harmonization, content (vocabulary) normalization, de-duplication, and data quality validation into a single solution.
Previous webinars are on our YouTube channel. Contact Lorre to present your own.
---
Acquisitions, Funding, Business, and Stock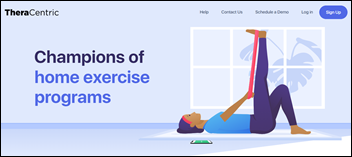 GeekWire profiles Ventrk, a physical therapy app startup led by former Seattle Seahawks player Doug Baldwin. The company, which has raised $1.5 million in seed funding, offers TheraCentric, a PT-focused app, and TrainCentric, a post-PT app that focuses more on diet, exercise, and sleep.
---
Government and Politics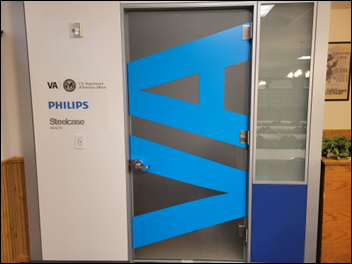 The VA installs a Phillips-equipped telemedicine pod at American Legion Ball-McColm Post 5 in Emporia, KS as part of its Accessing Telehealth Through Local Area Stations pilot program. There are now a dozen ATLAS sites across the country.
---
People

CVS Health hires Tilak Mandadi (MGM Resorts) as EVP and chief data, digital, and technology officer.
---
Other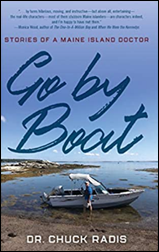 Suggested reading: Chuck Radis, DO shares his time in the mid-80s as the lone physician serving patients on four islands off the coast of Maine in "Go By Boat." Radis opted for the somewhat unusually structured assignment as part of his National Health Service Corps Scholarship. The book, according to a local reviewer, "shows the demanding work involved in breaking new ground in providing healthcare services to underserved populations. He had to negotiate with multiple island constituencies and the federal healthcare bureaucracy. This double-barreled task is not for the faint-hearted."
---
Sponsor Updates
Blog Posts
---
Contacts
More news: HIStalk.
Get HIStalk Practice updates.
Contact us online.
Become a sponsor.