Top News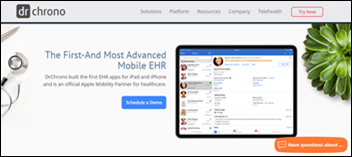 EverCommerce will acquire EHR, practice management, and RCM software vendor DrChrono for an undisclosed amount. DrChrono has raised $60.7 million since launching in 2009.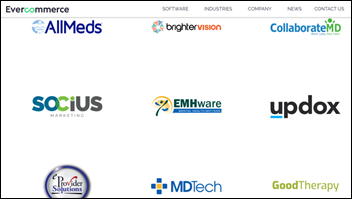 DrChrono will join the EverHealth line of solutions, which includes solutions acquired from Updox (patient communications), AlertMD (charge capture and messaging), CollaborateMD (practice billing software), AllMeds (EHR/PM), and ISalus (EHR).
---
Webinars
November 10 (Wednesday) 1 ET. "Too Important to Fail: How to Bring Better AI to Healthcare." Sponsor: Intelligent Medical Objects. Presenters: Dale Sanders, chief strategy officer, IMO; Marc d. Paradis, VP of data strategy, Northwell Health. It's relatively easy to obtain healthcare data and build an AI demo, but getting AI to perform reliably and with meaningful impact is much harder. However, strategies exist for delivering AI products to commercial markets. This fireside chat will review the status of AI in healthcare; discuss the vital importance of data quality, methodological rigor, and product focus; and explore what this means to the startup and investor world.
November 11 (Thursday) 1 ET. "Increasing OR Profitability: It May Be Easier than you Think." Sponsor: Copient Health. Presenters: Michael Burke, co-founder and CEO, Copient Health; David Berger, MD, MHCM, CEO, University Hospital of Brooklyn at State University of New York Downstate Health Sciences University. The OR is a hospital's biggest source of revenue and its costliest resource, yet it often sits idle because of unfilled block time even as providers with cases ready to book lack access. AI-powered emerging technologies can help fill unused OR time and provide decision support to structure workflows and optimize block allocation. This webinar explores the biggest challenges to profitability faced in the OR and the fastest, most impactful changes a hospital can make to address them.
Previous webinars are on our YouTube channel. Contact Lorre to present your own.
---
Acquisitions, Funding, Business, and Stock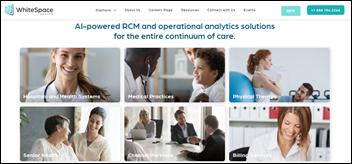 Revenue-focused analytics vendor WhiteSpace Health secures an $18 million investment from parent company Omega Healthcare. The company partnered with MGMA earlier this year to develop and launch DataDiscovery, a physician practice performance analytics tool for medical groups.
---
People

Walmart hires David Carmouche, MD (Ochsner Health) to lead its care organization.
---
Announcements and Implementations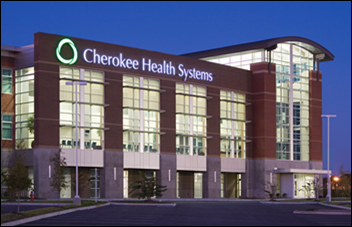 Cherokee Health Systems, a 23-facility FQHC based in Tennessee, will implement Noteworth's full suite of digital health solutions including telemedicine, care coordination and management, remote patient monitoring, patient engagement, and home and behavioral health.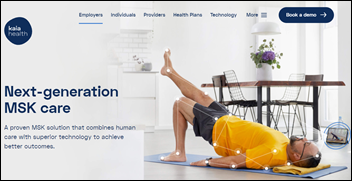 Luna On-Demand Physical Therapy, which offers in-home PT, will add virtual musculoskeletal care programs from Kaia Health to its MSK service. Digital MSK therapy from the likes of Kaia Health and Hinge Health seems to be attracting quite a bit of interest from investors: Hinge has raised over $1 billion since launching in 2015, and Kaia has raised nearly $130 million since launching in 2016.
Mary Bird Perkins Cancer Center (LA) will implement a new EHR as a result of joining OneOncology's practice support network.
---
Government and Politics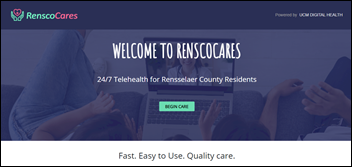 In New York, Rensselaer County officials leverage technology from UCM Digital Health to launch RensoCares, a telemedicine triage service accessible via phone or Web that they hope residents will use before calling emergency services.
---
Other
Las Vegas Cancer Center confirms it was the victim of a cyberattack over Labor Day weekend. The center didn't receive a ransom note, and has found no evidence that patient data was copied or transferred from its servers.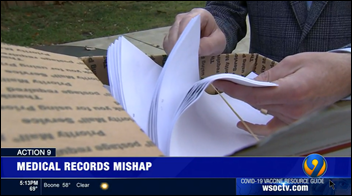 A box of medical records from occupational healthcare company Concentra is mistakenly sent to a man in Gastonia, NC, who promptly alerts the local news and begins calling patients to let them know their records have gone astray. The box of records was supposed to have gone to workers' compensation subsidiary Workpartners at the University of Pittsburgh Medical Center.
---
Sponsor Updates
The Health Innovation Matters Podcast features AdvancedMD Chief Marketing Officer Jim Elliott.
Blog Posts
---
Contacts
More news: HIStalk.
Get HIStalk Practice updates.
Contact us online.
Become a sponsor.