Top News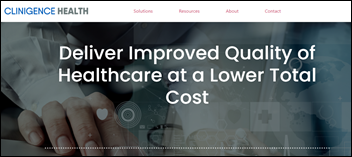 Clinigence, a population health management company that operates a Florida-based ACO and network of primary care physicians and specialists in Los Angeles, acquires managed services organization ProCare Health.
---
Webinars
October 28 (Thursday) 1 ET. "A New Streamlined Approach to Documentation and Problem List Management in Cerner Millennium." Sponsor: Intelligent Medical Objects. Presenters: Deepak Pillai, MD, physician informaticist, IMO; David Arco, product manager, IMO; Nicole Douglas, senior product marketing manager, IMO. IMO and Cerner announce the launch of the IMO Core CSmart app, an in-workflow offering to improve clinical documentation and problem list management in Cerner Millennium. The presenters will review the challenges and bottlenecks of clinical documentation and problem list management, discuss how streamlined workflows within Cerner Millennium can reduce clinician HIT burden, and demonstrate how IMO Core CSmart can help clinicians document with ease and specificity, improve HCC coding, and make problem lists more relevant. Additional sessions will be offered on November 17 and December 1.
Previous webinars are on our YouTube channel. Contact Lorre to present your own.
---
People

UpHealth names Sarah Arnquist (Beacon Health Options) SVP of behavioral health.
---
Announcements and Implementations
Human services organization Volunteers of America Florida selects the SmartCare EHR from Streamline Healthcare Solutions.
The South Carolina Telehealth Alliance offers providers at health centers and group practices throughout the state free access to ReferWell's physician consult software through its new South Caroline EConsult program.
---
Research and Innovation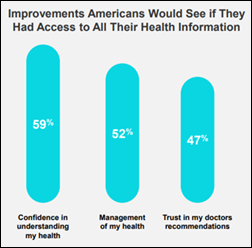 An AHIMA survey of 1,000 patients finds that 75% of respondents leave their doctor's appointments feeling disappointed due to the brevity of question-and-answer time with their physician, confusion about their health, and feeling like they need to do more research. A majority also admit to not feeling confident about their understanding of what was discussed during the appointment. AHIMA points out that patients may better understand and retain what is discussed if they review their health records first.
---
Other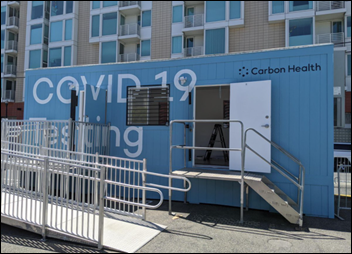 Fast Company profiles Reef Technology, which helps businesses turn empty parking lots into pop-up and sometimes permanent locations using shipping containers. Reef has partnered with Carbon Health to build out pop-up COVID-19 testing sites, and then helped the care delivery company turn them into more permanent urgent care clinics. Reef is currently working with clinic chain Rezilient Health to launch six Cloud Clinics, which will offer patients the ability to see the same provider virtually at any location.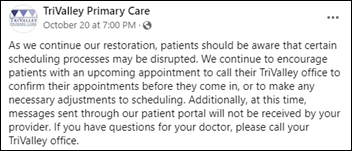 Central Indiana Orthopedics takes its systems offline after a cyberattack on October 16. Phone systems were restored a day later. TriValley Primary Care in Pennsylvania suffers a similar attack, forcing it to also take its systems offline for a period of time.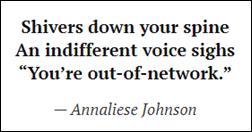 Kaiser Health News is accepting submissions for its Halloween-themed #HealthCareScare haiku contest through October 27.
---
Sponsor Updates
---
Contacts
More news: HIStalk.
Get HIStalk Practice updates.
Contact us online.
Become a sponsor.