Top News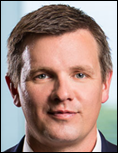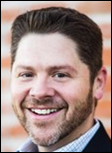 Behavioral health EHR vendor Kipu names Paul Joiner (Availity) CEO and Rick Pharr (WebPT) COO. The personnel news comes alongside an unspecified investment from TCV.
---
Webinars
June 24 (Thursday) 2 ET: "Peer-to-Peer Panel: Creating a Better Healthcare Experience in the Post-Pandemic Era." Sponsor: Avtex. Presenters: Mike Pietig, VP of healthcare, Avtex; Matt Durski, director of healthcare patient and member experience, Avtex; Patrick Tuttle, COO, Delta Dental of Kansas; Chad Thorpe, care ambassador, DispatchHealth. The live panel will review the findings of a May 2021 survey about which factors are most important to patients and members who are interacting with healthcare organizations. The panel will provide actionable strategies to improve patient and member engagement and retention, recover revenue, and implement solutions that reduce friction across multiple channels to prioritize care and outreach.
June 30 (Wednesday) 1 ET. "From quantity to quality: The new frontier for clinical data." Sponsor: Intelligent Medical Objects. Presenters: Dale Sanders, chief strategy officer, IMO; John Lee, MD, CMIO, Allegheny Health Network. EHRs generate more healthcare data than ever, but that data is of low quality for secondary uses such as population health, precision medicine, and pandemic management, and its collection burdens clinicians as data entry clerks. The presenters will review ways to reduce clinician EHR burden; describe the importance of standardized, harmonious data; suggest why quality measures strategy needs to be changed; and make the case that clinical data collection as a whole should be re-evaluated.
Previous webinars are on our YouTube channel. Contact Lorre to present your own.
---
People

Jonathan Fowler (Avance Care) joins Cary Medical Management as VP of operations.

Mitesco names Bradley Case (SymphonyCare) president of The Good Clinic, which plans to expand beyond its flagship clinic in Minneapolis to a network of hybrid clinics leveraging nurse practitioners and telehealth capabilities.
---
Announcements and Implementations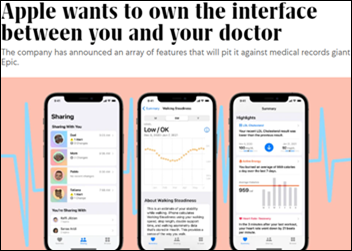 Athenahealth, Cerner, DrChrono, and Meditech announce upcoming integrations with IOS 15's enhancements to Apple Health, in which providers can launch a web-based dashboard within their respective EHRs to view the information that a patient has shared with them. (Fast Company published a well-written overview last week of Apple's increasing presence in the health data-sharing space and what that means for patients and larger EHR vendors like Cerner and Epic.)
Radiology Inc., a radiology physician group based in West Virginia, implements Rad AI's technology to generate custom radiology report impressions and consensus guideline recommendations.
Palm Beach ACO leverages ClosedLoop.ai's Explainable AI patient risk stratification and forecasting software to help prevent readmissions, identify palliative care needs, and improve outcomes for patients with chronic kidney disease.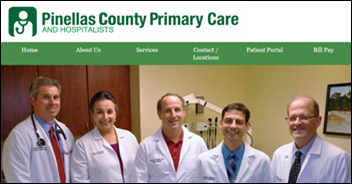 Pinellas County Primary Care (FL) adopts Carium's remote patient monitoring technology.
Women's Health Connecticut connects to the the Connecticut Medical Society's CTHealthLink HIE.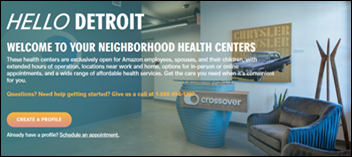 Amazon opens three clinics for its employees and their families in Detroit. The clinics are operated by Crossover Health Solutions and offer extended hours to suit employee schedules. The Amazon/Crossover partnership also includes clinics in Arizona, California, Kentucky, and Texas.
---
Other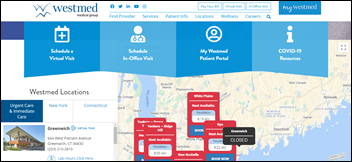 Westmed Medical Group develops an Amazon Alexa skill to help patients find and schedule appointments its facilities in New York and Connecticut, and access health and wellness tips.

The local paper highlights Hampton Roads Community Health Center (VA) and its COVID-19 nursing team, which, in addition to their typical full-time responsibilities, coordinated the FQHC's COVID response. PerfectServe honored the team as part of its Nurses of Note 2021 awards program.
---
Sponsor Updates
Healthwise has received seven Digital Health Awards for its patient education videos and content in the Health Information Resource Center's 2021 spring competition.
Blog Posts
---
Contacts
More news: HIStalk.
Get HIStalk Practice updates.
Contact us online.
Become a sponsor.