Top News
Rockbridge Growth Equity invests in digital patient education company CheckedUp. The company's last funding round, a Series A, occurred in 2018.
CheckedUp, which seems to market its products mainly to vision care providers, reminds me of Outcome Health, a much more high-profile company that offered similar services before it went down in flames in 2017. Several executives have been accused of luring investors in with false information about its customer base. The trials of co-founders Rishi Shah and Shradha Agarwal, and former CFO Brad Purdy, have been pushed back to 2023. Some analysts have suggested that the recent Theranos ruling doesn't bode well for the former Outcome Health execs.
---
Webinars
January 13 (Thursday) 1 ET. "Cultivating gender equity in STEM." Sponsor: Intelligent Medical Objects. Presenters: Laura Miller, CEO, TempDev; Amanda Heidemann, MD, CMIO, CMIO Services, LLC; Deidra Jackson, VP of IFP customer success, Bright Health; Sunita Tendulkar, VP of agile portfolio management, IMO. Despites strides that are being made, women make up only 27% of the STEM workforce. This panel discussion will cover mentorship, STEM education, pay gaps, and debunking stereotypes.
Previous webinars are on our YouTube channel. Contact Lorre to present your own.
---
Acquisitions, Funding, Business, and Stock

Meditology Services, an information management, cybersecurity, and compliance company based in Atlanta, has secured a strategic investment from Primus Capital. Meditology Managing Partner Cliff Baker, a former HITRUST Alliance executive, also serves as CEO of Corl Technologies, a vendor information risk management business.

RCM software and services vendor Encoda secures an undisclosed amount of funding from Hughes & Company.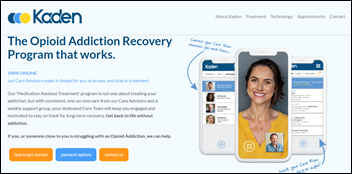 Texas-based BayMark Health Services has acquired online addiction treatment vendor Kaden Health. The behavioral health provider will initially offer the telemedicine service to patients at its AppleGate Recovery Centers.
---
People


MediStreams hires Jeff Hlozek (About) as SVP of commercial operations and Christopher Watson (Acoustic) as CTO.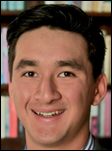 Healthcare messaging app developer Celo Health promotes Jack Clough to chief growth officer. He'll oversee operations at the company's first US-based office in Seattle.
---
Announcements and Implementations
Strategic Radiology implements StreamlineMD's EHR and RCM software.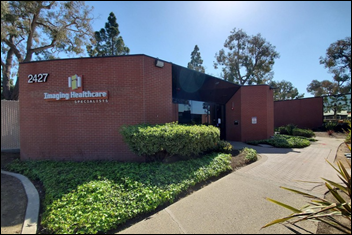 Imaging Healthcare Specialists (CA) selects Within Health's automated patient retention software.
---
Other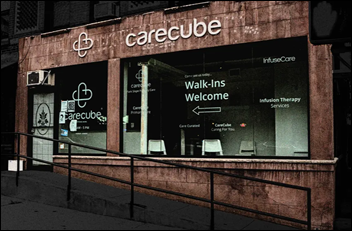 Urgent care clinic CareCube (NY) comes under fire for billing patients and their insurance companies for the same COVID-19 test by using incorrect billing codes. The company has faced scrutiny before: Employees have filed lawsuits related to failure to pay overtime, and have complained about pressure to perform procedures for which they aren't trained. Owner Niranjan Mittal, MD is still fighting lawsuits related to malpractice, refusal to pay wages, and firing a woman for being pregnant.
Fertility Centers of Illinois notify 80,000 patients of a February 2021 data breach that may have exposed PHI.
---
Sponsor Updates
PerfectServe has achieved the top ranking in the category of secure communications platforms: physician practices, according to Black Book Market Research's latest cybersecurity survey.
The Consulting Report includes Nordic CEO Jim Costanzo on its list of "Top 50 Consulting Firm CEOs of 2021."
Blog Posts
---
Contacts
More news: HIStalk.
Get HIStalk Practice updates.
Contact us online.
Become a sponsor.